There is a new superfood on the market that contains the nutrients we need to balance both blood sugar and cholesterol. In a time where we are all seeking more energy and mental clarity, it's good news that we can get the nutrients we need from food to fuel both your brain and body. Hemp Hearts, also know as hemp seeds, are nutty and sweet, like pine nuts, yet sport good amounts of Omega-3 and 6 fatty acids.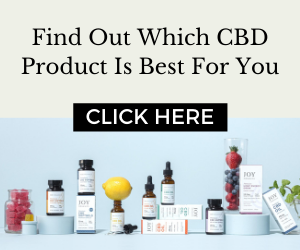 Hemp's crunchy, yet creamy, texture and mild flavour makes it super versatile. Use it in soups to add thickness (instead of flour) and creaminess (instead of dairy). Its high protein content makes it a perfect addition to granola bars, cereal, porridge, salads, pesto, pasta, dressings, sauces, smoothies, desserts and side dishes.
Nutrition Snapshot: 3 tablespoons of Hemp Hearts contain
Protein – 10 g
Omega-3 – 2.5 g
Omega-6 – 9 g
Fibre – 1 g
Iron – 22% of RDA
Magnesium – 48% of RDA
Manganese – 87% of RDA
Zinc – 27% of RDA
Vitamin B6 – 10% of RDA
Calcium – 2% of RDA
Hemp Hearts are high in essential fatty acids necessary for muscle and joint repair. They also have ALL the essential amino acids in an easily digestible form. Hemp Hearts can be your delicious gateway to starting a predominantly plant-based diet.
Your body takes amino acids from your diet and reassembles them into proteins that are used for all sorts of different functions in your body – from building muscles to healing injuries and fighting infections. Three tablespoons (30 g) of Hemp Hearts contains 10 grams of protein – equivalent to a large boiled egg. What's more, 65% of the total protein content of Hemp Hearts comes from an easily digestible protein, called edestin, which is readily absorbed and utilized by the human body. I personally use Manitoba Harvest Hemp Hearts for this reason, along with the fact that they prioritize sustainability and take a true seed to shelf approach with their products, controlling everything from what hemp seed gets planted, to how products are manufactured, packaged, and distributed so you know you're getting the best quality possible.
5 reasons to fall in love with Hemp Hearts
Fight Inflammation
Hemp Hearts contain an especially beneficial type of Omega-6 fat called GLA (gamma linolenic acid).1 GLA is a direct building block of PGE1, a type of prostaglandin that works in your body as an anti-inflammatory massager. GLA can decrease inflammation, helping asthma, arthritis and muscle pain. GLA also supports healthy hair, nails and skin.
Heart Health
Hemp Hearts sure live up to their name! The fatty acids in hemp help lower bad LDL cholesterol and support cholesterol ratio.2
Reduce Pain
Hemp Hearts contain lots of magnesium and manganese which have been shown to reduce pain and aid in tissue repair. These minerals have also been used effectively to reduce muscle spasms, restless leg and even headaches.
Memory and Mood
Many people use Hemp Hearts to fight depression.3 Hemp Hearts blended with blueberries make a great breakfast smoothie that fights the stress response4 and keeps mood buoyant.5
Improve Immunity
Hemp Hearts are high in alpha linolenic acid (ALA), a type of anti-inflammatory Omega-3 fat that can support immune function. The other nutrients in Hemp Hearts help ensure the fat is used effectively in the body.  They also contain plant sterols, which are powerful immune modulators capable of reducing allergies, a cause of inflammation.6
Here are some great hemp recipes that are easy and delicious.
50 Shades of Green
If you have sensitive digestion, it's best to avoid smoothies with frozen bananas. Use Hemp Hearts to add creaminess instead. They're a rich source of iron, perfect for keeping your iron levels at an optimal level.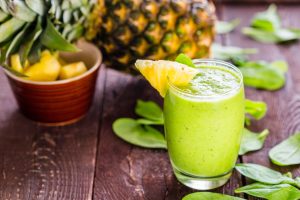 Ingredients:
1 cup     filtered water or nondairy milk
2 cups   cubed pineapple
2 Tbsp   Hemp Hearts
1 tsp      freshly grated ginger or a ¼ tsp dried ginger
3 cups   chopped romaine lettuce or 2 cups chopped Swiss chard leaves or baby spinach
pinch     pink rock or gray sea salt (omit if you have high blood pressure) 
Optional booster:
1 Tbsp (quarter of a serving) Hemp Yeah! Plant Protein Blend from Manitoba Harvest, which boasts 20 grams of protein, 2-4 grams of fibre, and 2 grams of omega-3 and omega-6 per serving
Directions:
In the blender, layer the water, pineapple, Hemp Hearts, ginger, protein powder and salt (if using). Add the greens last. Blend on high for 30 seconds or until creamy.
Makes 2 servings.
Hemp Crusted Lamb Chops with Cherry Sauce
In traditional Chinese medicine, lamb is considered to be the warmest meat, providing good energy in the colder months of the fall. Hemp Hearts make the perfect nutty compliment to the tart cherry sauce.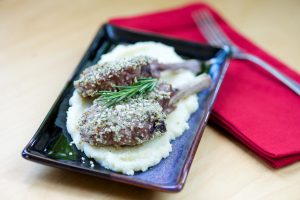 Ingredients:
For the cherry sauce:
1 cup            organic grape juice
1 cup            fresh or frozen cherries, pitted and halved
1 tbsp           apple cider vinegar
1/4 tsp          pink rock or gray sea salt
For the lamb chops:
1/2 cup        Hemp Hearts
1 clove         garlic
2 tsp             fresh rosemary, chopped
8                    lamb rib chops
pinch            pink rock or grey sea salt 
Directions:
For the sauce:
In a saucepot over high heat, combine juice, cherries, vinegar, and salt, and stir combine. Bring to a boil, then reduce heat to medium-low. Simmer uncovered for 15 to 20 minutes, or until the sauce has reduced by 3/4 and is thick enough to coat a spoon. Cover and set aside. 
For the lamb chops:
Preheat oven to 425°F. In a food processor, pulse the Hemp Hearts, garlic, and rosemary until finely chopped. You can also do this by hand with a knife. Pour mixture onto a plate.
Season each lamb chop with a pinch of salt. Press a lamb chop into the hemp mixture to coat evenly. Place on a parchment-lined baking sheet. Repeat with the remaining lamb chops.
Place the chops in the oven and roast for 6 minutes per side for medium-rare (7 minutes a side for medium). Remove from the oven and let rest for about 5 minutes.
If needed, reheat the sauce over low heat, add a spoonful of grape juice if the sauce has become too thick while resting. Plate two chops atop a bed of arugula or steamed greens of choice, spoon over sauce and serve immediately.
Makes 4 servings.
Bio: Award-winning author Julie Daniluk is one of Canada's leading nutritionists, co-host of Healthy Gourmet (now shown in 72 countries), and in-house nutrition expert on the Marilyn Denis Show (CTV).  Check out more of her great recipes at JulieDaniluk.com and connect with her on Facebook, Instagram, and Twitter @JulieDaniluk
Manitoba Harvest hemp products are available nationwide at retailers, club stores and online. You can use their store locator on their website, www.manitobaharvest.com, to find them at a retailer near you.
References
Kapoor, Rakesh; Huang, Yung-Sheng. "Gamma Linolenic Acid: An Antiinflammatory Omega-6 Fatty Acid." Current Pharmaceutical Biotechnology, Volume 7, Number 6, December 2006, pp. 531-534(4).
Gerry Schwalfenberg: "Omega-3 fatty acids: their beneficial role in cardiovascular health." Canadian Family Physician June 2006 vol. 52 no. 6 734-740.
Juliedaniluk.com: Maca Hemp Power Smoothie
Kandhalu, Preethi. "Effects of cortisol on physical and psychological aspects of the body and effective ways by which one can reduce stress." Berkeley Scientific Journal 18, no. 1 (2013)
Grosso, Giuseppe, Fabio Galvano, Stefano Marventano, Michele Malaguarnera, Claudio Bucolo, Filippo Drago, and Filippo Caraci. "Omega-3 fatty acids and depression: scientific evidence and biological mechanisms." Oxidative medicine and cellular longevity 2014 (2014).
Michelle A. Micallef, Manohar L. Garg "Anti-inflammatory and cardioprotective effects of n-3 polyunsaturated fatty acids and plant sterols in hyperlipidemic individuals." June 2009 Volume 204, Issue 2, Pages 476–482.