Social connections save lives.
We know that when people have meaningful social connections, they live happier, healthier, and longer lives. Some of this is because people with good social connections are more likely to be physically active and eat well, but even accounting for these factors, social connections on their own make a positive impact on overall health.
Social connections are important for all people, but are even more important as we get older.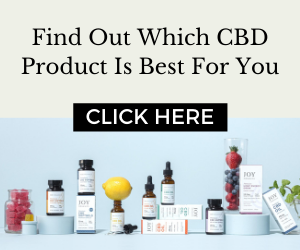 That's because as we get age, our social circles inevitably start to shrink. Major life transitions play a role in our relationships with people. Our friends relocate to live closer to their children. We may break off a marriage and lose the relationships that came with it. We retire and spend less time with our long-term colleagues. Our children go off to college and we become empty nesters.
All of these life changes can lead to isolation and loneliness, and unfortunately most of us aren't prepared when it happens.
This is why I've spent the last several years building Stitch Community – to help improve the lives of older adults around the world. The Stitch Community is exclusively for people over 50, and we intentionally address social isolation by providing ways for our members to connect with each other, most notably in social groups at events and activities.
Our vision is simple: to improve the lives of older adults in every country around the world and provide an answer to the social isolation that everyone ultimately faces at some point in their lives.
Combating the loneliness epidemic 
Studies have shown that when people are lonely or isolated, it impacts the choices they make in other parts of their lives, leading them to be less physically active, have poorer diets, and lead generally less healthy lives all around.
Loneliness is also directly correlated with our physical and mental health. In fact, weak social connections can shorten a person's life by 15 years, which is roughly the same impact as smoking 15 cigarettes a day. Meaningful social connections can boost physical and mental health and provide an answer to the loneliness epidemic.
Through the course of creating Stitch, we have discovered that many people reach 50 and beyond without ever intentionally growing their social circles. When they are younger, it just happens: life brings them new social connections through school, college, work, and parenting. At a certain point, however, that stops, and it takes many people years before they realize they need to adjust.
Today, of course, we know how important it is to people's health to maintain healthy social connections, but that doesn't make it any easier for people to get out there and make it happen.
One thing we learned was that it isn't sufficient to simply give people the tools to find companionship and leave it up to them. We needed to find ways to support them through the process: to create welcoming, nurturing, inclusive communities which would give people the emotional safety they needed to allow new social connections to grow.
Unfortunately, the COVID-19 pandemic has put much greater urgency on finding ways for older adults to stay socially connected and combat loneliness when they can't leave their homes. Stitch is answering this urgent need for our members who feel isolated, by launching a new Group Video Chat feature to help members stay socially connected and find support. We've also expanded our platform to include Stitch Discussions and real-time chat, one-on-one messages, and launched a new feature giving members the ability to schedule "virtual" get-togethers at a set time and date.
How Stitch is helping seniors stay socially connected
Stitch is a community filled with people who are all looking for some form of companionship, whether that's romance, friendship, or something in between. Our community of members have reported that Stitch has had a life-changing impact on their social health. In a recent member survey our members reported a 5X increase in social activity and a 40% increase in physical activity after joining Stitch.
"Community" may seem like an old-fashioned idea, but there is a growing understanding that it's more important now than it has ever been, precisely because it has been lost in so many other aspects of our lives.
All Stitch members are looking for strong, supportive relationships. We've discovered the best way for them to find those relationships is by being part of a community that welcomes and supports them, rather than leaving them to feel it's a battle they need to fight on their own.
That means that Stitch is something that our members join, rather than a service that they use. Some of our most active members have been with Stitch since we first launched five years ago, and they tell us the thing they love the most is that they haven't just improved their own lives, they've improved the lives of all the members around them. To us, that's pretty much the essence of being part of a community like Stitch.
If you're over 50, we'd love you to join Stitch and help us make an impact.