How could Jimmie Rodgers, who had many hit records, be considered a forgotten rock n roller? Read on my friends, this is a tragic tale indeed.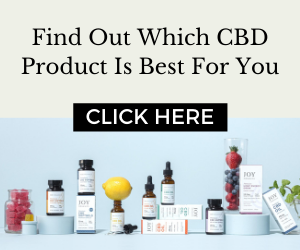 Jimmie was born James Frederick "Jimmie" Rodgers on September 18, 1933 in Camas, Washington. Rodgers was taught music by his mother, learned to play the piano and guitar, and joined a band called "The Melodies" started by violinist Phil Clark, while he served in the United States Air Force in Korea.
Like a number of other entertainers of the era, he was one of the contestants on Arthur Godfrey's talent show on the radio. When A & R men, Hugo Peretti and Luigi Creatore left RCA Records for Roulette Records, they became aware of Rodgers' talent and signed him up.
In the summer of 1957, he recorded a song called "Honeycomb", which had been recorded by Bob Merrill and Georgie Shaw three years earlier. The tune was Rodgers' biggest hit, staying on the top of the charts for four weeks. The following year, he had a number of other hits that reached the Top 10 on the charts: "Kisses Sweeter than Wine", "Oh-Oh, I'm Falling in Love Again", "Secretly", and "Are You Really Mine". Other hits include "Bo Diddley", "Bimbombey", "Ring-a-ling-a-lario", "Tucumcari," "Tender Love and Care (T.L.C)", and a version of Waltzing Matilda as a film tie-in with the movie On the Beach.
In 1958, he appeared on NBC's The Gisele MacKenzie Show. Also in 1958 he sang the opening theme song of the movie The Long, Hot Summer, starring Paul Newman, Joanne Woodward and Orson Welles. He then had his own short-lived televised variety show on NBC.
In 1966, a long dry spell ended for Rodgers when he re-entered the Top 40 with "It's Over" (later to be recorded by Eddy Arnold, Elvis Presley, Glen Campbell and Sonny James). In 1967, he had his final charting single, "Child of Clay".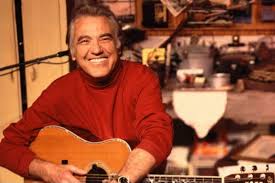 On December 1, 1967, Jimmie Rodgers suffered traumatic head injuries after the car he was driving was stopped by an off-duty police officer near the San Diego Freeway in Los Angeles. He had a fractured skull and required several surgeries. Initial reports in the newspapers attributed his injuries to a severe beating with a blunt instrument by unknown assailants. Rodgers had no specific memory of how he had been injured, remembering only that he had seen blindingly bright lights from a car pulling up behind him. A few days later, the Los Angeles Police Department stated that off-duty LAPD officer Michael Duffy later identified in the press as Richard Duffy had stopped him for erratic driving, and that Rodgers had stumbled, fallen and hit his head. According to the police version, Duffy then called for assistance from two other officers, and the three of them put the unconscious Rodgers into his car and left the scene. This account was supported by the treating physicians who had first blamed the skull fracture on a beating; by the latter part of December, they concluded that Rodgers had in fact fallen and that had caused his injuries. The following month, Rodgers filed an $11 million lawsuit against the City of Los
Angeles, claiming that the three officers had beaten him. The police and the L.A. County District Attorney rejected these claims, although the three officers were given two-week suspensions for improper procedures in handling the case, particularly their leaving the injured Rodgers alone in his car. He was later found by a worried friend. The three officers and the LA Fire and Police Protective League filed a $13 million slander suit against Rodgers for his public statements accusing them of police brutality. Neither suit went to trial; the police slander suit was dropped, and in 1973 Rodgers elected to accept a $200,000 settlement from the Los Angeles City Council, which voted to give him the money
rather than to incur the costs and risks of further court action. Rodgers and his supporters still believe that one or more of the police officers beat him, although other observers find the evidence inconclusive.
Recovery from his injuries caused an approximately year-long period in which he ceased to perform. He eventually returned, though not reaching the Top 100 singles chart again. He did, however, make an appearance on the album chart as late as 1969, and his records hit the Billboard Easy Listening survey sporadically until 1978. Also, during the summer of 1969, he made a brief return to network television with a summer variety show on ABC.
Rodgers and his first wife Colleen divorced in 1970, and she died May 20, 1977. They had two children, Michael and Michelle. He had remarried in 1970, and Jimmie and Trudy Rodgers had two sons, Casey and Logan. He and Trudy divorced in the late 1970s, and he remarried again. Jimmie and Mary Rodgers had a daughter, Katrine, who was born in 1989.
Rodgers appeared in a 1999 video, Rock & Roll Graffiti by American Public Television, along with about 20 other performers. He stated that he had suffered from spastic dysphonia for a number of years, and could hardly sing. Nevertheless, he gave a try at "Honeycomb.
Rodgers returned to Camas, Washington in 2011 and 2012, performing to sell-out crowds. After the 2012 concert, he returned home for open heart surgery, following a heart attack three weeks earlier. Jimmie still lives in Washington, he is 80 years old.