How can older Canadians enjoy meaningful relationships filled with companionship, friendship and emotional support? For many older Canadians, there is an obvious lack of social interaction.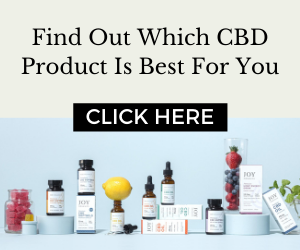 In many cases, isolation and loneliness is a serious, increasing problem among older Canadians. There is good news, though. There are tried and true effective strategies available to those that show the initiative to work them.
The latest research in Canada points to our elderly population as those engulfed in desperate loneliness and isolation. 
Loved ones and close friends pass away while beloved children move on to manage their own adult lives. This can often leave our older Canadians remarkably isolated and lonely. 
Considered to be a public health crisis by many working within the health care industry, older Canadians are experiencing serious mental health and immune system issues. Add to this, in many cases, older Canadians are living on their own unable to properly care for themselves. 
Clinical psychologist, Ami Rokach, studies loneliness and says that lonely, isolated older Canadians are functioning within a faltering public health care system. Consequently, the cause and effects of related health care issues for older Canadians have now reached epidemic proportions.
Below are specific strategies that can be put in place to stave off isolation and loneliness in older Canadians:
Add New Friends to your Life
Make the effort to introduce yourself to new people. Ask questions to get to know them. Share information about your own life. Tell them how you like to spend your time.
With a little bit of effort, you might find that you are developing friendships and new connections that you can turn to for emotional support.
Give of your Time and Talent
Volunteering is a great way to pay it forward! Nursing homes are great environments where you can share personal experiences. Giving to help others brings joy! 
Check with the Programs Director of your local Nursing home to find out if there are opportunities that you might be interested in.
Hobbies Occupy your Time with Productivity
Finding a new hobby is exciting and motivates you to add a new activity to your life. Here are some good hobby ideas:
Gardening, model trains, arts and crafts, needlepoint, playing an instrument, reading, writing, puzzles and pen pals, just to name a few.
Reminisce About your Life
As you age, it brings great pleasure to think back throughout your life and remember all the happy moments that you shared with others. Research shows that people who reminisce have enhanced emotional health and are less likely to be lonely, isolated or withdrawn.
Set Yourself Free from Being Home-bound and Lonely
Spend quality time engaged in planned activities while out in the community or in a Nursing home. There are so many to choose from! At the same time, do your best to get outside to simply drink in the fresh air and sunshine. Take a few days here and there to wander about exploring your neighborhood. Places like the library and local museums have a lot to offer. 
A Recipe for Contentment 
Older Canadians need not deal with isolation and loneliness all on their own. There are a good number of organizations set up to help them cope with feelings of anxiety and depression caused by loneliness and isolation. 
Another good suggestion is taking advantage of the many online activities that older Canadians can engage in. Meet up places are set up online for older Canadians so they will have plenty of interesting programs to enjoy. 
Older Canadians, properly cared for, can lead independent lives filled with fun interests set up for them to bring pleasure.
Close friends and loved ones should monitor older Canadian's activities to ensure that they are being responsibly cared for.