Some days are too hot, some days are too cold, some days it's raining! BUT there is always something you can do to have some fun and enjoy yourself. There are a long list of things that many of us already do but still worth mentioning. Many are geared towards senior fun and more.
Feeling adventurous?
Join a fitness class or gym and start socializing. Many community centres and gyms offer programs geared to seniors and have so many types of classes you can take. Too many to list. Some have pools with lanes and times for specific age groups. So jump on in and get wet or try something new in a class!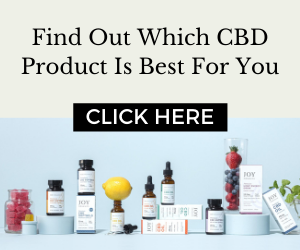 Calling all senior fun sports fans!
Who says seniors can't do as much as the younger generation? Maybe you have slowed down a bit or maybe not. Many people are more active in their senior years then they were when they were younger. They enjoy finding the time to go for long walks, hikes, biking, jogging, playing tennis, golf, baseball etc. There are even formal teams for seniors to join to play specific sports. Or stop by your local field or park and watch the kids play some sports. You may be able to offer some advice. Senior fun is everywhere!
Feel like playing indoors?
Senior fun with cooking classes, the arts, music and crafts are also available through many community centres and senior groups. What do you like to do? Learn a new recipe, paint a Mona Lisa, learn to play the guitar? Lots of choices.
Many clubs for games exist as well. Join a card group, a dominos group, go play bingo or find the ultimate chess partner. Again many senior groups have weekly activities that you can join and are free or very inexpensive to participate. Learn a new game and meet new people. Get out and be social, it's fun!
Hard to get out and about?
If mobility or transportation issues have arose, no need to worry. There are many online chat groups you can join to play games virtually. Compete with complete strangers. You can always start a new book or go crazy and watch a YouTube on how to learn something. I think there is a 'how to' video for almost everything these days. Reading and writing are also fun and can be done almost anywhere.
You can always watch a cooking show and try and master something new or pull out your old recipe books and make an old tradition for the family.
Some more at home Senior Fun
Some of us have lots of old books on 'how to' as well. Fix this, build that, learn about. Pull them out and decide on at least one thing to tackle. It can be fun. Then you can show off your efforts when you are able to get out again or when family & friends come by.
When you are going through those old books, you may come across some great pictures. Start a scrapbook! Your family and friends would love to see your creative genius.
Lastly, for those music lovers…don't forget about the music. Put on some favourites to listen to while you are doing your activity and feel the music. Then sing! Signing is very therapeutic many say. Enjoy and have fun with it.
At the end of the day, just have some good ol' senior fun! You deserve it!
Please comment on this article and tell us about any other senior fun ideas you have so we can share the suggestions with others.  We would love to hear what you love to do!