Choosing the right assisted living community for your elderly parent or family member can feel slightly daunting. Their safety, happiness and comfort is paramount so you want to feel confident in your decision knowing you have entrusted their care into the hands of a competent and trustworthy provider.
Handing over responsibility for your loved one's welfare to an assisted living facility will naturally come with some trepidation, and it is only normal to question whether this is the right route to take.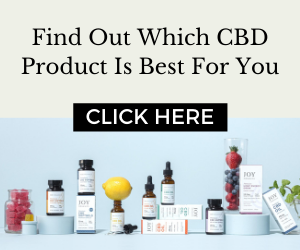 To aid you in your decision-making process we have outlined some important questions to ask a prospective assisted living community to help you make the best decision for you and your loved one.
Activities
Naturally, you want to send your relatives somewhere they will be happy and have plenty of interesting and fun activities to pass the time and to give them a sense of purpose and fulfillment during their stay there. Most importantly, you want the peace of mind of knowing they won't be feeling isolated and alone all day but rather making friends with other residents.
Ask about the various activities the facility offers, for example, art classes, singing, gardening, puzzles and games, dancing and physical exercise. If there is a hobby your relative particularly enjoys, such as playing cards or board games, ask the activities coordinator if this is available or can be included. While you are there take the opportunity to look into some of the classes and even speak to the participants.
Meals
Visit the dining area and ask to be shown some sample menus to see what types of dishes are served to the residents. You want to feel confident that your loved one will be nourished with healthy and nutritious meals and that any dietary requirements will also be catered to.
Are the meals at set times each day and is there any movement on this allowed? If your relative cannot come to the dining area, perhaps due to illness, will they bring food to their room?
Visiting Hours
One of the most reassuring factors is knowing that you can come and visit your loved one at any time. What are the visiting times of the facility and are you allowed to make phone calls beyond these hours? Knowing you can communicate with your relatives frequently should be high on your list, especially if you live quite far away.
As a result of the COVID-19 pandemic, many care homes and living facilities had to close their doors to the outside world. Find out what their policy is on these matters and whether they offer alternative contact methods such as video calls or window visits to help families keep in touch.
Facilities
Take a guided tour of the facility to see what is offered. Some spaces include recreational areas, a library, games room, garden while others even offer on-site facilities such as hair salons and a café.
Most importantly, ask to be shown a typical bedroom and check things such as bedding, bathroom features, furniture, lighting levels and overall comfort.
These four questions should serve as a valuable guide to help your loved one to live comfortably in their new home.