Garret Mathews asked a number of prominent people to recall growing up and playing baseball.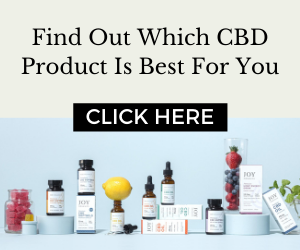 From basketball broadcaster Dick Vitale: "Growing up, I was a baseball fanatic. We lived 30 minutes from Yankee Stadium, so naturally I wanted to be a Yankee. The first time I ever put on a baseball uniform was when I played for the Garfield, New Jersey, Little League. The team was sponsored by Mazzo Oil Company. One day I pitched a perfect game. I wore the uniform to bed that night."
From Michael Dukakis, who ran unsuccessfully for president in 1988: "My brother and I, like most Boston kids, were baseball fanatics, and I remember swinging a bat as early as age 4. I have thousands of memories, but I guess one of the fondest occurred when I was 9 and a fourth-grader. I decided early on that I would be a catcher, and I was one of the few people in my K-8 school who could catch a swinging strike. My brother, who was a pitcher, was three years older. The Baker School seventh-grade team didn't have a catcher, so I ended up doing it. Once my brother pitched a no-hitter and I was the catcher. We won 27-0. It was to the best of my knowledge the only brother battery in the history of Brookline Elementary School baseball."
From former United State Senator Bill Bradley: "I played a lot of baseball when I was growing up in Missouri. The game taught me lessons about teamwork, perseverance and hard work. It also provided insights into life off the field. I remember staying in a run-down hotel in Joplin during a Little League playoff because the better places wouldn't accept the team's black players. I also remember traveling to New Madrid – that part of Missouri that protrudes into Arkansas – and being refused service at a restaurant there because our catcher and left fielder were black."
From Don Larsen, who pitched the only World Series no-hitter – a perfect game – in 1956 for the New York Yankees: "We had pickup teams and challenged kids who lived in other parts of San Diego. We played in weed patches, vacant lots and any other place that was open. There was no adult supervision, and most of the time we were short on gloves, hats and bats. Even when we were able to start with good stuff, bats soon became full of nails and surrounded by tape, and the balls were taped so much they were in all sizes. But we shared and did the best we could with what we had to work with. My dad was in charge of American Legion boxing, so we had plenty of tape. Once in a while, we had some good bats, but it didn't take long to break or crack them. We couldn't play that often during the summer because some of us had jobs – yard work, cleaning up, et cetera – and most of the time we were short-handed. I can't remember anything special happening. We just did our thing and tried to stay out of trouble."
From professional golfer Tom Watson: "Baseball has always been a large part of my life, even though my actual playing experience was limited. After learning to play the game in my neighborhood with my older brother and his friends, I joined a Midget C baseball team and played center field. It was called the Henhouse Chicks. We weren't too successful on the field, but it sure was fun. The following year, I tried out for a Midget B team and was cut, setting the stage for me to try another sport – golf. Even though I missed the opportunity to get better at baseball, I was grateful for being cut so I could pursue golf."
From the late actor Eli Wallach: "As a kid, I used to play stickball on the streets of Little Italy in Brooklyn. The trick was to hit a small ball with the top end of a broomstick. Make it go farther than two sewer covers and you were considered a Babe Ruth. Later, I was a catcher – no mask, no helmet – and I have a nose to prove it."
Editor's note — Garret Mathews is retired from writing the metro column for the Evansville, Ind., Courier. His legacy website — www.pluggerpublishing.com — contains links to his columns, the columns of others plus material on Appalachia and the civil rights movement. His blog about living with Asperger's can be accessed at medium.com/an-aspie-comes-out-of-the-closet. He can be reached at garretmath@gmail.com. This is an excerpt from the introduction of Mathews' book – "Baseball Days: Recollections of America's Favorite Pastime" — that was published in 1999 by Contemporary Books. It's out of print.
Click Here to read Part 1
Click Here to read Part 3