Caregiving respite time doesn't always come cheaply … hope you're sitting down! Hiring a personal careworker privately or through an agency to help you care for your aging loved one can easily cost in between $20 to $30 per hour. Hiring a full-time, live-in caregiver can cost in between $2,000 to $3,500 per month (plus room and board). While both of these ideas can provide family caregivers much-needed respite, they can prove to be very expensive … who can afford to look after themselves?
While it's true that senior care is growing as a much-needed business, the good news is your taking a caregiving break doesn't have to break the bank. There are many low cost (and even no cost) respite choices which can provide caregivers time and space away from their responsibilities so as to rest and recharge.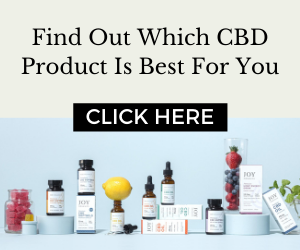 Consider the following ideas:
Go to a movie:
Scan the show listings at your local theatre and choose something to your liking. Seeing a show can be a great distraction for caregivers and, for an extra treat, order yourself a tub of hot popcorn with butter!
Take the kids out:
The winter snow is beginning to melt. Take advantage of the warmer temperatures and get outside. Plan a family day, hop on your bicycles, visit the park, pack a picnic lunch, or go for a nature hike.
Meet a friend for coffee:
Whether you try and solve the world's problems or play armchair quarterback to analyze your local sports team's performance, good company and good conversation can both prove to be beneficial for caregivers. Try to avoid talking about your own caregiving situation for an hour or so as this will only remind you of your responsibilities.
Go for a walk:
Fitness experts routinely recommend people log a minimum of 10,000 steps per day – and for good reason! Walking is a fabulous way to stretch your legs and clear your head at the same time. Whether you loop around your own local block or find a longer river valley trail to hike, you'll be amazed at the benefits of walking. When going out for a walk, you don't always need a destination; however, you will require a comfortable (and sturdy) pair of shoes.
Tour a museum:
If history appeals to you, explore a museum. This makes for a great opportunity to both learn and take respite at the same time! You could also visit art galleries and/or greenhouses.
Ride a bus:
Your local transit can provide a low-cost opportunity for caregiver respite. Choose an unfamiliar bus route, board your bus, and see where it goes.
Register for a class:
Universities and Colleges often offer general interest (and non-credit) courses to the general public. Visit school websites (or pick up a course calendar) to see what might be coming available.
Window-shop:
Your local shopping mall can provide you a quality hour or so of respite time. Wander through the stores, browse, and even try on a new outfit (or two). When doing this, you might want to leave your credit card at home to avoid temptation. As an option, farmer's markets can also be enjoyable to walk through – just don't visit one of these with an empty stomach!
Write:
During my own caregiving years, I used writing for personal respite and as a coping mechanism. The only costs involved were the price of computer printer paper and replacement ink cartridges. You don't have to be an accomplished writer to write … simply putting your experiences and/or thoughts to paper can be prove to be very beneficial as you will not bottle up any negative feelings. You can also choose what to do with your writing – you can either keep these stories to yourself or share them with others.