Marion Bartholomew has known the Sunshine City all her life.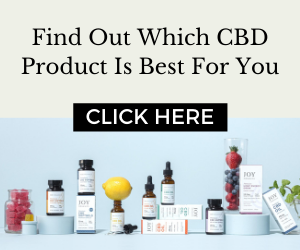 She owned a restaurant, drove a school bus, danced at the Pav, went to the movies at
Geneva Theatre, and was part of the women's groups in Orillia and area.
Now, 84-years-old, she sits in her suite at the Sundial Lakeview Retirement
Residence, looking out to the lake, still very much a part of the community, as a
member of the Oro and District Lions Club and the Women's Institute of
Hawkestone.
"I'm knitting toques and mitts for the Green Haven Women's Shelter," she says,
pointing to the hats next to her. "I just sent 17 chemo caps to the hospital."
Having lived the best years of her life in the area, the Orillian says, she feels life is
harder for younger people now than it was before.
Cars and homes are expensive, to say the least, says Marion.
She says she worries what her great grandchildren's lives will be like in the next 20
years.
Marion has some words of wisdom for everyone.
"Be careful and try and save if you can and get yourself prepared for hard times,"
she says. "My dad always used to say to me, it doesn't matter what you're making an
hour, it's what you do with it when it's in your hand that counts."
Marion's father was a drover, but she shared her mother's interest in dog breeding
business.
"We had a dachshund that was a pure breed," she says, ambling over to a corner of
her spacious suite to look for a memory book. "It was a freak and looked like it
wasn't a pure breed, but it was bought by a couple in London (ON), understanding
they wouldn't get papers for it."
Little did she know it would end up being on the Ed Sullivan Show as Heidi the
Talking Dog.
"To think, you would have a dog that would have a puppy that could count," says
Marion, laughing at the memory.
Growing up in Orillia area, she recalls attending, dancing at the Pav, skating at the
Roller Skating Place, watching movies at the Geneva Theatre and live shows at the
opera house.
"It was a lot of fun," says Marion, with a chuckle. "The young people who were there
had a good time."
In the '50s, Marion married and settled down in the what's now called Oro-Medonte.
After raising two kids, she felt energized for something new, so she opened Marion's
Restaurant on Forest Avenue.
"It was an adventure," she says. It was Marion's heart and soul; she cooked, cleaned
and managed the place, until she sold it three years later.
She also spends her time playing cards and chatting with fellow residents in the
luxurious dining suite at the retirement residence that overlooks the lake, just as the
old Sundial Inn Restaurant used to.
"The Sundial Inn Restaurant was a wonderful spot to eat," she says. "It's hard to
believe I'm at the same spot we used to eat."