Many older adults find themselves unable to care for their homes as they age They may have trouble navigating the maintenance tasks, cleaning and routine chores. Others struggle to complete normal activities of daily living on their own, such as getting dressed and preparing meals. Assisted living communities can prove to be an excellent housing option in some cases. They allow residents to maintain a certain level of independence while also providing care minor medical consistent with individual needs. If you think it is time to move to an assisted living facility, asking these five questions can help you find the ideal one for ensuring your comfort.
1. What Are Your Capabilities?
You need to take a realistic assessment of what you can and cannot do. Assisted living homes and communities often have different levels of care depending on your needs. The one you choose should be able to meet your current and anticipated needs. This is the time to be brutally honest with yourself. If you aren't able to do that, enlist the help of a family member, close friend or your medical provider. Since you want to make this a final move, keep an eye toward the future. If you have a degenerative condition, either physical or cognitive, learn about the most likely progression and how that will affect your abilities to care for yourself.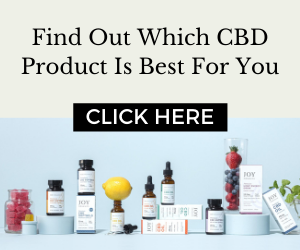 2. How Does the Facility Manage Emergencies?
Every assisted living home and community has an emergency plan. To be perfectly honest, they probably have several to cover a host of scenarios that are likely to play out. Ask about how they plan and prepare for such situations to get an idea of how each facility is run. There should definitely be a plan in place for the most likely medical emergencies to occur, such as a stroke or other cardiac event, a severe fall or a resident wandering off. There will likely also be plans to cover non-medical emergencies. One of those might be how to alert residents of a possible threat to security while another could involve using a solar power system to maintain power to units in the event of severe weather or extended power outages.
3. What Amenities and Activities Are Available?
If you have lingering thoughts of an assisted living facility looking like a hospital, now is the time to banish them. Housing can range from apartments to single-family homes within the communities. The key is how much medical care and assistance you will be able to receive while there. In addition to creating a homey atmosphere, assisted living communities also work really hard to keep residents engaged. Ask for a current activity calendar and check for things you enjoy doing. Take a tour of the facilities to see how they support the programming. A few things that are commonly offered at assisted living facilities include:
Social activities like games and movies
Sports and athletic programs
Fitness classes and equipment
Trips or other off-property gatherings
4. What Safety Features Are Included?
Your move is probably, at least on some level, necessitated by safety, so it only makes sense to ask about safety features in a potential new home. Does each unit or home have private locks on the doors, and who has access to those keys? Are emergency alert units provided to residents in case they fall or get lost while alone? What types of grab bars, sprinklers and alarm systems are in private and public spaces?
5. How Close Is the Community to Your Family and Friends?
Socialization and community engagement is vital to older adults maintaining their independence. As such, you want to get involved with other residents in your new home. That doesn't mean you want to forget about the world outside those walls. The ideal community will be within visiting distance for family and friends that you regularly visit with. This way you will still be able to see and spend quality time with them once you move.
With a little extra planning and attention to amenities, features and location, you can find the right assisted living community to ensure a comfortable retirement.