We will all face retirement someday (a fact); thus, saving is the only way to safeguard the future. The money will come in handy when you aren't in a position to work anymore. However, saving demands a lot of discipline, and you must stay organized to meet your financial goals. If you have issues managing your monthly finances, there are many financial management tips to help track your expenses and save more for retirement.
Here are money management tips to help you out: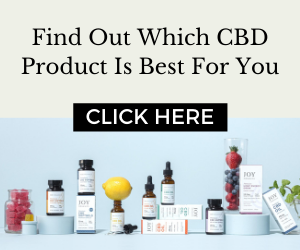 1. Track your expenditure
Keeping your expenditure in check enables you to spend less by purchasing the most important things, and you'll have more to save. If at all you have to take a loan, pay up fully before applying for another one. Also, be smart and do your calculations right. For instance, if you need to acquire an auto loan, car financing calculator Canada and many others will help you understand how your monthly payment will be. With this information, you'll know how much you'll have left to spare for your retirement savings.
2. Note all card transactions
If you're not an impulsive buyer, owning a credit card may be a good thing. You can use it to make purchases, earn points, and gain some rewards. But, be sure to pay all card bills, and this saves you from debts and high-interest rates. Note down all bank card transactions that you make. Also, write down all ATM withdrawals and any other purchases that you make using your card.
3. Pay off unnecessary credit cards
If you always make impulse purchases, owning a credit card isn't advisable. It's easy to make impulse purchases with a credit card since you don't pay in cash. Having many credit cards can easily make you get into debt. Payoff extra cards, cancel them and use any remaining card wisely.
4. Set a budget
Budgeting is one of the crucial financial management tips. A budget is a potent tool that will help you attain your goals. It enables you to come up with a detailed spending plan, and allocate your cash in a way that encourages you to save more. It also helps you track your daily expenses and control your spending.
As you create your budget, prioritize essential things like food, transport, electricity, and water bills. Moreover, list down your daily expenses alongside your income, and use the money left to invest for the future. Cut down on your expenditure, and this ensures that you have some money left to save every month.
5. Start saving!
Learn how to manage money wisely and develop the habit of saving some percentage of your salary every month. If you have problems doing this, ask your employer to directly deposit a certain amount of your salary directly into your bank. Saving a percentage of your income will build your self-confidence, create a sense of security, and help avoid anxiety in case of emergencies.
6. Invest in health insurance
You never know what the future holds, and you should plan for the unexpected. Invest in health insurance, and this will save you a lot of money in case of accidents or other tragic situations. Besides, in case of accidents and injuries, you won't have to foot the bills from your savings. However, review all the insurance firms and understand their offers, benefits, and things covered to avoid disappointments.
Bottom line
Personal finance planning helps you save for your retirement, which is very crucial. The money will be useful when you can't work anymore. Start cutting on your expenses and come up with a plan on how to save more. By following the above financial management tips, you'll be surprised by how much you can save for your retirement.