Living independently is important at any age. You get the freedom to do what you want – within reason – to eat what you want – again, healthily and within reason – and to just enjoy life the way you want to. Most people imagine losing that sense of independence once we reach a certain age, more so if our mobility begins to weaken. We believe the opposite; getting older gracefully and gradually slowing down does not constitute that life has to become boring! If you are finding yourself at a crossroads between living independently, or living with family/assisted living, you have come to the right place. We have created a compelling guide for other seniors who are looking for a bit of guidance when living independently during our golden years.
Make Use of Technology, Even If It Is Scary
Now for some, using technology, or even the prospect of learning how to use technology, can be scary. What is this button for? What will the screen do if I do this? What if it doesn't work when I want it to? These are certainly questions I am sure most people – not just seniors – have had at some point in their lives. As many have discovered this year, staying in contact with family and friends via technology is extremely important to our wellbeing, and this isn't restricted to only times like now. Making time in your diary to call and chat with loved ones will keep you connected, while respecting your independence. Not to mention, you can show off your digs to whoever is on the other end! However, like anything, to learn about it you must start somewhere! If you are finding yourself a little unsure where to begin when wanting to dive into the technology world, there are plenty of resources available to learn the way of the world wide web! Grab a cup of tea and even a loved one for some support and guidance, and jump right in.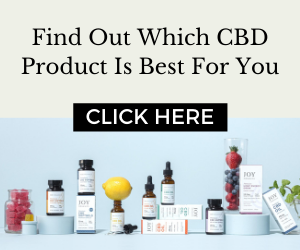 Choose Independent Living Options
This is something which should be considered thoroughly when making the decision to living independently as a senior. While all you may want is some space for yourself to live out your golden years as you want, your family will certainly want to know that you will be safe and looked after while in an independent living situation. The last thing you want to do is worry them! There are a number of different opportunities available for senior living; whether you are looking for an apartment which has support workers in-house or are looking for a retirement village like that of St Ann's, so you can live amongst a community of bungalows. The choice is completely yours! Not to mention, you will not be putting yourself out of pocket for adequate independent living, as there are several options available to suit many different budgets. To find out more information about the different living opportunities available to you – and if you are looking on the behalf of someone, your loved one – visit stannsrc.org. Each living situation is explained in an easy yet informative way, detailing exactly what is included. You will know which one you want in no time!
Staying Social
While some people prefer to stay connected on social media, for some, social is face-to-face interactions. In our current climate, this is something which has been more restricted, but which is still available with the use of social distancing and protective gear. Whatever you do, make sure you are staying safe in these troubling times. Whether you are someone who enjoys leisurely walks to admire the surrounding flora and fauna or are someone who prefers painting a scenic picture. Ensuring that you are staying social and interacting with different activities will make certain that your brain stays sharp and that you are enjoying your newfound freedom. Not to mention, you will have plenty to talk to loved ones about too! Many retirement communities provide their residents with a regular schedule of activities; you'll be spoilt for choice!
Ask for Help
Now, these three words are easier said than done, no matter your age. When wanting to be independent, there is often a sense of stubbornness and determination; I can do things myself and I don't need any help. If you are, however, finding yourself in a position where you will need some help, then you might have to do just that. It isn't easy admitting that you need help with something. Believe us, we know! To ensure that you are fulfilling your independent living to its fullest extent, this might constitute accepting a little bit of help every now and again. Whether this is having a support worker assist with the cleaning of your home or having someone escort you to and from the grocery store. There are plenty of good and caring people out there who are more than willing to help you with whatever it is you need, all while respecting your independence.