Many people choose to downsize in their retirement and find a home that is better suited to whatever their needs might be. If this is the case for you, you may be tempted to buy a home that is need of a renovation and do it up to meet your exact needs. Here are some things you will need to think about when doing so.
Address the Structural Issues First
When buying any property, you need to make sure that it is structurally sound before you start to make any changes to it. There are so many little things that can go wrong with a property and you don't want to be left with something that could have been fixed easily but will now be very expensive.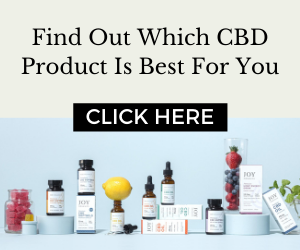 If you have moved into an older problem, make sure you check out the wiring and plumbing. Depending on the age of the property, things might be a little older than you could have expected and they might just need replacing.
As a result, you may have to spend some time making sure that the property is secure before you can think about some of the changes you need. For example, it might be wise to seek out advice for installing a boiler or rewiring the house. You can also use this refit as an opportunity to include some useful little luxuries like underfloor heating.
Decide What You Need ASAP
The sooner you can decide what you need for your home, the sooner you can get it ordered and installed. A retiree's home might have several things scattered around that a younger person might not need. Even if you are not yet at the age where you will need them quite yet, you should think about making provisions for when you do want to order them. For example, if you think that you might one day need a walk-in bathtub, measuring your bathroom to ensure that it will fit is a brilliant move that will make your fittings much better later on.
There are other small changes you can make. For example, if you have a history of dementia in your family then you might want to look into some of the quick and easy changes you can choose that could help you create a safe home as you age. Little things like being able to see a toilet from your bed might be insignificant but they can make a massive difference to someone with dementia. Small changes like this are easy to make now and might be harder later on. Make those choices now.
Things Will Take Time
If you are committing to a full refit, you need to be aware that it will take some time. Therefore, if you have not already sold your previous home, it might be a smart idea to hold onto it for as long as you can. A full renovation can take months and you may not be able to live on-site while it happens.
Even if your builders are only undertaking small aesthetic changes within your home, this can take more time than you think. This can be especially true if they are installing some things that can help you around the house as you get a little older. Be patient and keep open communication with them as much as you can. This will be the easiest way for you to guarantee that everything is happening as it should, and any delays can be reported to you as soon as they occur.
Don't Forget the Personal Touches
A home for your retirement is likely to be a place where you spend a great deal of your time. If you are thinking about making it a place where your whole family can also come together, you need to ensure that there is space for all of them. For example, you may want to make sure that any guest rooms are welcoming and packed with memories that visiting children or grandchildren can appreciate. 
Many people also like to spend their retirement travelling. If this is your goal, consider turning your home into the ultimate base that you can strike out from each time. There are so many forms that your retirement home can take, and you need to think carefully about how you wish to best present it to others.
Your home for retirement should always be comfortable and functional. Though you may need professional help to get it to this level, you will always be able to find people willing to help you out. With a little hard work, you should soon have a property that you can continue to live in independently and comfortably for many years to come! Start thinking about some of the changes you would like to make now!