Hospital visiting restrictions during the COVID-19 crisis have put tremendous strain on patients and families. Particularly vulnerable are those experiencing long stays, like 88-year-old Runnymede Healthcare Centre patient, Maria Foggetti. When the Ontario government issued guidelines for the gradual reintroduction of hospital visitors, Runnymede acted with incredible speed. The hospital put a detailed plan into action within days so patients like Maria could safely reunite with family after months of separation.
Maria's daughter, Jil Lograno, was one of the first to come to Runnymede when it reopened its doors to in-person visits on June 23. Until then she had participated in virtual visits arranged by the hospital, but says they weren't a match for the real thing.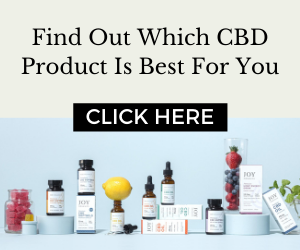 "Virtual visits were great under the circumstances but making a connection in person means so much more, and not being in each other's presence for so long has been stressful," she said. "Mom feels the same way too – when we first saw each other this morning her eyes just lit up."
Runnymede recognizes that patients' mental and emotional health goes hand in hand with their physical recovery, so the hospital worked diligently within the recommended guidelines to reunite them with their family members. 
"Our commitment to an outstanding patient experience drove us to develop and implement a plan for easing visiting restrictions a full week before the Ministry of Health's deadline," said Runnymede's Director, Client Relations and Community Engagement, Sarah King. "Patients' and families' needs inform every decision we make, and our focus on patient-centred care pushed us to reopen for visitors quickly and safely."
Safety is Runnymede's top priority, and the hospital assembled a cross-functional team to ensure that welcoming visitors could be done in a way that keeps risks to patients, families and staff to an absolute minimum.
The team prioritized visits for its long-stay patients – those who have been at Runnymede for 30 days or more. Visits lasting up to one hour are scheduled in advance with designated family members. One visitor at a time is permitted per patient, between two to three times a week.
Upon arrival at the hospital, all visitors must wear a mask, provide proof of a negative COVID-19 test taken within two weeks of their visit, and be screened on site for symptoms. After screening, visitors sign an attestation to confirm they understand and will follow Runnymede's safety guidelines.
The flow of visitors through the hospital was mapped out to ensure potential interactions with others are minimized. Visits take place in a covered section of the hospital's back garden, which provides ample room for social distancing while also protecting from the elements. Rather than return to the hospital when their visit is over, visitors exit the premises through a garden gate. Hospital staff are on-hand throughout to provide support as needed.
"Education was also key to the successful implementation of our visiting process," said Runnymede's patient experience specialist, Kim Pham. "Training videos were prepared specifically for family members about proper personal protective equipment (PPE) use and hand hygiene, and information was shared with them in advance of their scheduled visit to outline our safety precautions and inform them about what they can expect before, during and after their visit."
A centralized database of scheduled visits is available to applicable staff throughout the hospital so they have visibility of who is expected to arrive for visits, and when. This streamlines staff members' ability to ensure the right patient is brought down from the unit at the right time to meet with their visitor.
"Family members' response to the easing of visiting restrictions has been overwhelming; within a day of our reopening for visitors, we had connected with many family members reaching out to schedule an appointment," said Pham. "Runnymede recognizes the tremendous need for both patients and families to reconnect in person and be together after spending such a long time apart, and we are committed to working with our patients and families to ensure safety while making this happen for them."
Jil Lograno is very excited for when the hospital can enter the next phase of opening to visitors. "I missed seeing mom so much, and I can't wait for when I'm able to give her a hug," she said. "Right now she's so happy to have someone from our family come and see her again, and I'm thrilled to see with my own eyes that she is doing very well."