Many of you have probably never heard of a document called A Letter of Intent. Well it's a really helpful thing you or you with a partner can work on together–– even if you have wills or a trust. 
A letter of intent is not a will. It is a series of statements with information which will be helpful when you are very ill or lose a spouse. It should serve a spouse or child to be able to assist you also.  First paragraph should look something like this: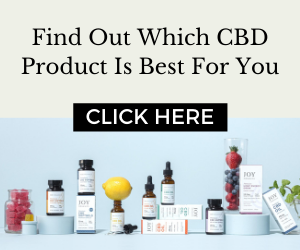 This letter is being written in conjunction with estate planning. The thoughts expressed in this letter should not be considered rigid or binding, and they should always be tempered by a careful consideration of the facts and circumstances existing when a decision has to be made. 
In any situation where the provisions of this letter may be deemed to be inconsistent with, or contrary to the terms of our will or other formal estate planning instruments, it is the desire and intent that the provisions of the formal estate planning documents shall govern and be controlling. 
It is strongly advised to have a trust agreement to avoid probate. If you're in your 50's or older, in ill health, or own a significant amount of property, you'll probably want to do some planning to avoid probate, legal process that takes place after someone dies. It includes proving in court that a deceased person's will is valid, identifying the deceased person's property often with appraisals, paying for known debts, and distributing the remaining property. Probate involves paperwork and court appearances by lawyers, therefore the estate holdings must pay for all that. 
Now, in addition to all the legal arrangements, you can write down what your personal desires are and how to find the information that is vital to a survivor:
Where is the trust or will located?

Do you both have a Durable Power of Attorney? 

Do you both have an Advance Health Care Directive?

Do you both have a

Physician Orders For Life-Sustaining Treatment (POLST)?

Where are our brokerage accounts and what is in them? Where are the monthly statements for these?

Where are our checkbooks and what are the Bank Account Names And Numbers?
NOTE: There are an assortment of bank accounts that can be owned: 
Account In Your Own Name

Payable-On-Death Beneficiary

Jointly Owned Accounts

Account With the Right of Survivorship

Additional Owner With Rights

Bank Accounts Held in Trust
What are the Bank Account Names And Numbers

Be Advised Of any Pension Information. 

Where are unpaid bills kept and how do they get paid?

Do we  have any insurance policies? Homeowners? Auto? Health? Pharmaceuticals?

What are the latest Medicare numbers?

Where do we keep Car Pink Slips And Domicile Deeds? 

Who is our tax preparer? 

Who is our family lawyer?

How can we get access to each other's digital phones, pads, and computers?

Who are our personal physicians, primary and specialists?

List Prescriptions And Drugs and at which pharmacies? Are any of them on "auto-refill?

What do you know about your Family Health History?

If we need some outside assistance, who should we choose?

What are your end of life wishes? If there is no reasonable expectation of improvement from physical or mental disability, state your preferences and advise of any pre-paid arrangements. Are you willing to donate organs?

What do you want for your bodily remains?
Did you come across information you did not know? Bet that you did. There is much in our day-to-day activities that one person attends and the other is just a bystander. But when the traditional bystander has to take on those tasks, so much better to make it easier by preparing them for it.