Some would say that seniors often feel intimidated or unsure about technology. When new trends in tech emerge, it can often feel unfamiliar if we didn't grow up with it. But at Seniors Lifestyle Magazine we know our audience and we know many of you are very techy! Senior technology is truly key to senior health and wellness.
There are many reasons why technology and the use of it can make a senior's life more fun, enjoyable, and also safer.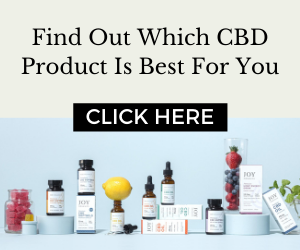 Safety. Seniors should feel safe and secure. There are many ways that senior technology can provide this.
A cell or smartphone with family members numbers, doctors etc. preprogrammed in them. A little help is all that is needed to show a senior how to use it properly. Today's smartphones offer a variety of saftey features important to seniors and their caregivers.
Personal Emergency Response Systems. These can take the form of a pendant or wristband with a button to press if a fall occurs or for other emergencies.
Smart Home Technology. This allows you to control the appliances, lighting, security system or thermostat in your home remotely by a smartphone app. It can alert you if a stove has been left on or water left running. Great for a senior and their caregiver!
Tracking. Wearable GPS tracking systems within a smartphone can offer a huge sigh of relief if someone you love suffers from Alzheimers or dementia. This can be very beneficial if they happen to wander off frequently. Some smartphones and apps also offer other types of tracking as well including fitness and medication tracking.
Socializing. Stay connected with family and friends.
The internet can allow you to talk and connect with people you may not be able to see in person as much as you'd like. Using a webcam for FaceTime or Skype to connect with a friend or relative across the country can be amazing and a wonder for seniors who havent tried it before.
Setting up a Facebook account and using social media to keep in touch with friends and family could be a huge hit. And we know most of you know how to do that so share your knowledge with your friends! Get them on line and social!
Senior technology provides everything you need at your fingertips!
Convenience. Ipads and smartphones can feature just about an app for everything you can think of. Whether it be a flashlight, calorie counter, calculator, blood pressure tracker, medication trackers, fitness tracking, apointment reminders, card games and more. These apps are convenient and can be downloaded to one place for ease of use. Some smartphones are available with larger screens and buttons for easier use.
Entertaining. You stay social, stay on top of social activties, get reminders (never forget a birthday again!), play games and more.
With the rise of technology there is no excuse to be bored anymore. Devices like smartphones and tablets can literally store hundreds of videos, songs, e-books, e-magazines, and photos. Seniors can be amazed and enjoy songs or movies from the past as well as view photo albums of their kids and grandkids.
Current. Seniors like to stay up to date on news and information and even the weather. Regardless if they use a smartphone, tablet, or computer news and weather alerts can  be sent instantly from a variety of apps and sites.
We encourage you to take a look at the original article below for more ideas.
5 Reasons to Keep up with Technology • Brookdale Senior Living Solutions via 5 Reasons to Keep up with Technology • Brookdale Senior Living Solutions