One young mother's moment of reflection whilst trying to soothe her anxious child to sleep sparked a question, that led to an idea that now inspires and connects communities and families across the Australia.
"If a fortunate child with a loving family routine surrounded with a room full of toys and books still felt anxious about going to sleep, how does a child living in poverty or the victim of trauma cope?"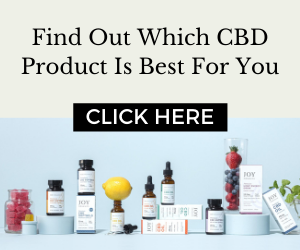 That was the question Project KIN Founder and Managing Director Maryann Webb asked herself one evening. As a parent and teacher, Maryann knows the impact literacy and social skills have on a child's wellbeing. When a child has little access to books and learning resources, they are very likely to fall behind in their learning which often means a future of continued disadvantage.
Project KIN is a registered community-centred charity helping Kids In Need (KIN) play and learn. Project KIN believe in a world where all children should feel loved and given the chance to play and learn.
Project KIN is on a mission to break the cycle of disadvantage which 731,000 children living in poverty in Australia, face each day.
Project KIN have developed high-quality Play and Learn packs which provide positive opportunities for children and their families. The heart of the project continues to be about promoting healthy bonds in the home. The Project KIN team are passionate about bringing positive, powerful and lasting impact to families across Australia, one pack at a time, so that what a child faces now, isn't their tomorrow.
Each Play and Learn pack includes a unique, handmade doll that a dedicated volunteer has 'sew' lovingly created, the Project KIN storybook 'Imagine if you had a Friend' which tells the story of the child meeting their new friend their doll, as well as an activity kit, all which seek to educate, empower and equip families.
Project KIN Play and Learn packs are gifted to Australian kids in need through a number of organisations including Salvation Army, Anglicare, Wesley Mission, Jericho Road and Tharawal Aboriginal Corporation. Packs have been gifted to children, usually in group settings, who are from low socioeconomic backgrounds and experiencing disadvantage, trauma and vulnerability.
In just two years, Project KIN's movement for change has attracted over 600 volunteers who live within every state and territory across Australia. The predominantly female volunteer base of makers lovingly sew, knit and crochet the boy and girl dolls of every skin and hair colour that are included in the Project KIN Play and Learn packs.
Project KIN is bringing together volunteers in communities throughout Australia who share their creations, patterns, tips and stories with each other through Project KIN's portals and volunteer social media groups.  Many volunteers have connected with other makers in crafting groups in their local communities and collaborate to create Project KIN's beautiful handmade dolls, clothes and accessories.
Ms Maryann Webb said that Project KIN is inspiring a movement of change within the lives of their volunteers:
"We have been consciously working to help foster these very human connections which contribute so much to the social and emotional wellbeing of our volunteers and the communities in which they live.  
Engaging in crafts such as sewing, knitting and crochet can be a meditative outlet that can help to provide people with a sense of purpose, reduce stress, encourage creative expression, and enhance self-esteem through making something to be proud of.  
Crafting within the Project KIN family provides volunteers with a sense of connectedness and is providing pathways to social inclusion, belonging, and friendship.  Together we are empowering women in life-long learning, to exchange knowledge, to learn new skills from others and to share and teach their own experiences and skills towards a common cause. 
Handmade gifts carry an incredible power of friendship which can be universally understood.  The handmade creation story woven into our Project KIN dolls, carries a profound message of hope and love." 
For those who are non-crafters, there are still many ways to become involved and/or support Project KIN:
Volunteer – cut material; stuff dolls; pack 'Play and Learn' packs:
Fund a Play and Learn Pack – (as a family). Fund as many packs as you like once, or on a regular/ongoing basis;
Sponsor/Fund Play and Learn Packs – (as a business);
Become a Local Gifting Partner;
Become a Schools Partner and/or
Join our team and/or become a Project Kin Ambassador.
Project KIN's vision is to see a world where every child feels loved and is given the chance to play and learn and where every woman is living a life, not determined by her past or limited by her surroundings, but a life which is purpose filled; unlocked by love, released in hope and inspired by change.
For more information, photographs or to arrange an interview, please contact:
Lisa Taylor
0401 046 527
https://www.facebook.com/projectkinaus/
https://www.facebook.com/groups/projectkinvolunteers/
https://www.instagram.com/project.kin/