If you or your aging loved one are planning a move to a retirement residence or smaller home, downsizing will play a key role in this journey. Undoubtedly, the act of downsizing can be good practice in surrounding yourself with the things you love and reflecting back upon the memories and stories these possessions hold. This guide will help you decide what you truly need to be happy in your new home, and to help you let go of the rest.
Phase 1: Determine Where Your New Home Will Be
Being able to downsize effectively will largely depend upon where you, or your loved one, are moving to. Not only will this help guide the direction of the downsizing, but it also adds an exciting element to this journey by allowing you to look forward to and prepare for your new home. Deciding where to move will depend on many factors. Consider the following: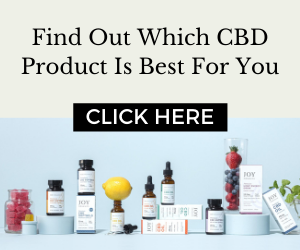 Mobility or ability restrictions.
Care-giving needs.
Proximity to loved ones.
Budget.
There are five common options to consider when downsizing:
Buying or renting a smaller home, condo or apartment.
Moving in with a loved one(s) (i.e. an adult child, or sibling, etc.)
Moving into a retirement community.
Entering long-term care.
The sooner you know what downsizing will look like for either yourself or a loved one, the more time all parties will have to evaluate their options and begin the downsizing process.
Phase 2: Begin With Decluttering
You might be surprised to see the number of things that you, or your loved one, has collected over the years. The process of decluttering can often feel overwhelming and can be emotional, so go into it prepared to part with plenty, but allow yourself to keep the items that mean the most to you. Consider asking the following questions when evaluating possessions:
Do I need it?

Be strict about your definition of "need" and stick to it. Evaluate how often you've used this item in recent months, and how likely you are to use it in the coming months.
Make a list of your "must-haves" to make it easier to part with other items.

Does it have sentimental value?

Items with sentimental value, that have been passed down from loved ones, can be the hardest to let go of.
If the item in question possesses great sentimental value and you cannot imagine not including it into your new home, consider keeping it with you.
However, if there are any items that possess sentimental value, yet you feel would be better off passed onto your loved one, use this as an opportunity to share the stories and memories behind these items.

Do I use it often?

Think about your day-to-day routine: which items do you use the most? When you look around your house, which objects are merely functional décor?

Do I have another item that performs the same function?

Whether it's two blenders or a dozen winter coats, it's normal to amass a collection of duplicate items.
Choose the newest or best functioning of your duplicates (e.g. electronics) to keep, and a reasonable amount of more practical items, such as towels, blankets, outerwear, and other clothing.
Phase 3: Find New Homes For Your Possessions
Now that you have finished the decluttering process, you likely have a number of items that need new homes. There are a number of options you can consider, including:
Hosting a yard or community sale

Plan ahead for this and pick a date that suits an outdoor shopping experience.
Consult your neighbourhood association or city zoning about having a sale, and find out about any requirements or restrictions.

Donating to charity

Many of these shops will offer pick-up services from your home, making the donation process convenient.

Selling to consignment shops

Consignment shops are great options for high-end jewelry, clothing and antiques, and are a great way to make some extra money.

Regifting to family and friends

This is a great option for sentimental items, such as fine china, silverware, books and antiques.

Hosting a swap party

Plan an afternoon or an evening with friends and family, and invite them to take home your unwanted possessions. This is a great excuse to gather together and will make the downsizing experience more fun and rewarding.

Thoughtfully giving away books

Place all of your unwanted books in a box in your home, and invite visiting friends and family members to take a few volumes as they leave.
Consider donating old books to used bookstores, or donate them to school or public libraries.
Many neighbourhoods now also have community libraries in book-sharing boxes on front lawns where you can drop off a few volumes.
In addition to helping you make room for your new home, downsizing can be a great way to reflect upon the cherished memories associated with your possessions, socialize with friends and family, and ultimately prepare for the next chapter of your life. Seasons Retirement Communities offer a number of suite options and retirement living accommodations that can be tailored to your needs and lifestyle, perfect for your new life after downsizing.