Caregiving during COVID-19 has been a challenge both for those giving care and for those receiving care. Isolating during the pandemic has hit the elderly population especially hard, because it's exacerbated the effects of isolation on this vulnerable group.
Social isolation for those over 60 has serious medical and psychological effects and can lead to depression, heart disease, anxiety and cognitive decline. Another factor that adds to these issues is chronic loneliness, as more and more seniors live alone. According to a recent Pew Research Center study, almost one-third of those over age 60 in the United States live alone, far more than in any of the 130 other countries surveyed.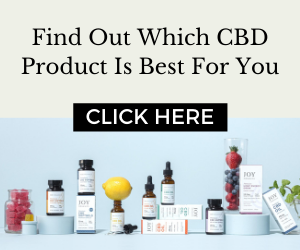 Loneliness is also found to lower older adults' immunity to illness, making it harder to fight off viruses. Social isolation can increase inflammation and chronic stress, which makes it all the more important to make sure your loved ones don't feel left out and alone. As many parts of the country are loosening restrictions and allowing for more social interactions (with safety and health protocols in place), here are some ways to include your loved ones in family activities without putting them at risk:
Give them a care package. This is a great way to cheer your loved one up. You can put together a care package containing things they love like a favorite perfume, a new comfy bathrobe, a favorite take-out meal, framed photos of the family and cards with recorded messages from family members.
Set up their computer for video chats. Older adults may need help to set up computer
programs or apps. Make the instructions simple and clear, and print them out so they are easily readable. Video chats help everyone stay in touch.
Sign them up for Facebook. Social media is an isolation-buster. Many older adults take to social media right away. For those who do, help them with account settings and simplify the access, so they can get on whenever they like. Ask grandchildren, family and friends to post things they will enjoy seeing. Pictures of pets, children and vacations are usually a hit.
Have a front door (or backyard) picnic. Remember the fun you had during family picnics? Have one at your loved one's house or bring them to yours for a throw-back picnic. If they live in a nursing home or assisted living facility, once COVID-19 regulations allow it, have a picnic on the grounds of the facility (with their permission). Bring all the fixings, tablecloth, plates, glasses, tableware and folding chairs and tables, if needed. Offer masks to all, plenty of hand sanitizer and keep to a 6-foot distance.
All the COVID-19 restrictions make staying connected a little harder but with a little ingenuity, caregivers can help senior loved ones feel part of society again. As coronavirus rules ease up, it is still a good idea, however, to remain careful by reducing physical closeness. Mask use, sanitizing surfaces and washing hands frequently should still be followed as much as possible. Your loved ones' safety is still paramount, even while COVID-19 dangers decrease.