Retirement is supposed to be rewarding. After a long and successful career, you can enjoy the fruits of your labor and let someone else do the heavy lifting. 
However, many new retirees find shifting into retired life difficult. Even if you don't miss your job, you may start to miss the social bonds that you formed through work and the built-in structure that you had each day.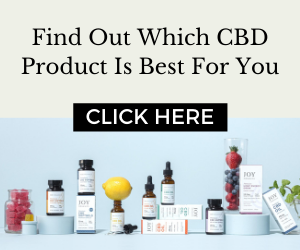 Rather than lamenting the past, you can choose to prioritize your mental health and discover new ways to live in retirement. 
Professional Help
If you're struggling with a mental health issue, you may benefit from seeing a psychiatrist who can help you work through the challenges you face. Even if you've been living with conditions like anxiety or depression for years, a qualified mental health professional can help you live a much happier, fulfilling life in retirement. 
Finding the right therapist can be daunting. However, you can find the right mental health professional for you by understanding the differences between practitioners. Services like those offered by licensed professional counselors can help you work through common issues like anxiety, while specialists like certified alcohol and drug abuse counselors can help you work through addiction-related issues. 
You can start by getting in touch with your primary care provider. Usually, they'll be able to offer a few different options based on the way you describe how you're feeling, thinking, or behaving. If you don't fancy a trip to the doctor's office, you can always research online therapy and find help through services offered by sites like Talkspace and BetterHelp. 
Self-Care
Practicing self-care can help you feel like the best version of yourself in retirement. Simple steps, like exercising frequently, drinking enough water, and eating nutritious foods can help you feel energized and see life's silver linings. 
However, you may not have practiced self-care before — particularly if you recently retired from a busy career. Fortunately, you can make use of the self-care toolkit to help get you started. 
Everyone's self-care toolkit looks a little different but you can get started by reconsidering the way you think about yourself and your life. For example, if you start to feel lost or overly nostalgic, bring yourself back into the present moment by thinking of three things you are grateful for today. 
You can also consider practicing mindful activities that can reduce your stress and promote better mental health. For example, consider taking a mindful walk around your local park or neighborhood. Try to notice the sounds you hear and the nature you see. Don't judge any thoughts you have, but maintain an open state of mind during your walk. 
Community Engagement
Getting involved with your community is a great way to feel connected with those around you. As a retiree, you also have important skills and perspectives to offer. Community organizations will be grateful for your support, and you'll benefit from the social connection, too. 
Start by researching online for activities and groups that align with your current interests. For example, if you're a green thumb, you might reach out to community garden projects and see if they need a helping hand. Alternatively, you can get involved with local schools and youth groups to give future generations the support they need. 
You may also find support and social engagement through senior communities. Social groups for seniors cater to the interests of folks just like yourself, and meeting other people of your own generation is always rewarding. 
Hobbies
Retirement means you have more time to pursue your own interests and passions. Rather than spending all your time and money on commuting and work trips, you can invest yourself in activities that bring you joy. 
If you're a crafty type of person, you can create your own workshop at home to support your hobby. Low-cost options — like converting old shipping containers — also exist to ensure that you have the space you need to toil away without feeling the financial burden of building a new space from scratch. Just be sure to include plenty of ventilation and dust extraction to keep the air quality high in your workspace. 
Retirement can give you the chance to take up new sports and activities, too. You may want to opt for less physically demanding sports like golf, bowling, or tai chi but most sports can be modified to suit older adults. Likewise, exercise groups like pilates, spin, or yoga usually offer adapted options for folks who are looking to work up a sweat after retirement. 
Conclusion
Retirement can be daunting. However, you can make the most of life after your career by getting involved in your local community and taking up new hobbies that give you a sense of purpose. If you need some help, consider reaching out to a licensed therapist and take up self-help habits like mindful walking and gratefulness practices.