The holidays are a festive time for family gatherings, gift giving and entertaining friends from near and far. It's also the season when scammers step up their efforts to try to swindle potential victims, among them seniors.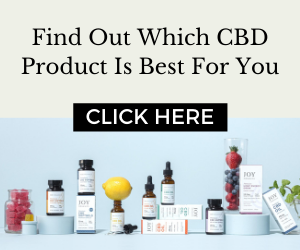 Older people are often considered easy targets—they typically have more in savings, and those who are retired have consistent monthly income, like Social Security checks. "Older people tend to lose more money, but younger people are actually more susceptible," said Katherine Hutt, a spokesperson for the Better Business Bureau.
While that may be the case, scammers have gotten more sophisticated, using the holidays as a prime time to take advantage of the season of giving (and shopping) by taking your personal information and defrauding you. So be on the lookout for these popular holiday scams.
Scam #1: USPS mail tracking scam
In November, the U.S. Secret Service reported criminals were using the United States Postal Service's Informed Delivery service, which digitally sends you images of your letter-sized mail before it's delivered, to spy on and steal your valuable mail (like checks and credit card offers). In a recent case, seven people in Michigan were arrested after running up nearly $400,000 in fraudulent credit card charges after stealing the mail of unsuspecting victims.
How to protect yourself: Currently only 6 million users have signed up for Informed Delivery service, meaning over a hundred million user accounts are unclaimed and up for grabs by  fraudsters. Your best bet is to proactively protect yourself by setting up your own Informed Delivery account before anybody else has the chance to.
Scam #2: Imposter scam
The relationship between a grandparent and a grandchild is cherished, and one that scammers are using to exploit seniors for money. These days, scammers can easily find out basic information about you and any family members you're related to through social media. Next, they call you, posing as police officers or hospital representatives and claim your grandchild has been in an accident or caught in some sort of legal predicament, such as a DUI, to solicit money. In this past year, Americans lost more than $41 million to the imposter scam, with victims 70 and older most at risk, losing more than $9,000 per person to the scheme, reports the FTC.
How to protect yourself: If a stranger calls and asks you to mail them money, that's a big red flag. The best way to thwart this scheme is by getting in contact with the family member who's supposedly in trouble. If you can't get in touch with them, you should get in touch with the next closest relative to cross-reference the story before handing over any money.
Scam #3: Fake charities
People typically feel generous this time of year—not to mention reap the benefits from tax write-offs before Dec. 31—which make it a popular time to give to charities. Charities know this and frequently reach out during the holiday season, but so do scammers. One such charity called Help the Vets took in $20 million from 2014 to 2017—and ended up using more than 95% of donations for its own operating costs before getting caught by the FTC.
How to protect yourself: Watch out for sound-alike charity names and always check out your charity of choice at Give.org, a website that maintains a list of legitimate charities. If your charity isn't listed, it's probably safer to pass on it.
Scam #4: Attempted package delivery
Did you receive an email about a shipping notification—but you aren't sure what shipped? Be wary. Similar to copycat sites, scammers often use fake shipping notification emails (that look quite real) to lure you into clicking a link and sharing your personal information with them.
How to protect yourself: If you don't recognize the items listed, or if you don't remember placing any order in the first place, avoid clicking any links. Under no circumstances should you pay a shipping company extra money to get your delivery, and you should never be required to provide personal information, such as your credit card number or birth date, with a shipping company to secure delivery.
Scam #5: Free gift cards
Retailers offer a variety of deals around the holidays, and you may receive emails offering a free gift card if you click the link or make a purchase. Beware: The link could lead to a site that asks for your personal information (and then sells it) or downloads malware to your computer.
How to protect yourself: In general, be cautious every time you get any email that asks you to click on a link. "Common sense says any time you receive an offer via an email, automatically be suspect," said Robert Siciliano, security analyst with Hotspot Shield. Because when something sounds too good to be true, it often is.