You may still be active and enjoying many of the things you loved in your younger years. However, as we get older, relationships and intimacy can become a challenge. After all, your body isn't quite functioning as it did in your twenties, which can lead to feelings of insecurity and inadequacy. Things might have just slowed down with your partner as the years have gone by but why shouldn't you both continue to enjoy intimate moments with each other?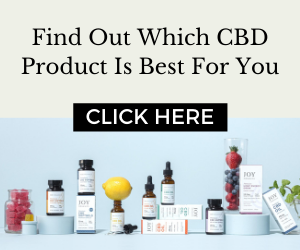 Relationship expert and sexual health guru, Tami Rose, has created a guide to improving intimacy if you are in need of a little help reigniting the fire between you and your partner. No matter your age, there are plenty of methods and sexual aids you can utilize that will work wonders in improving intimacy.
Although movies and television show sex is something young adults these days have become accustom to, the desire for intimacy is ageless. "A healthy sexual relationship can positively affect all aspects of your life, including your physical health and self-esteem," Tami explains. Both you and your partner's bodies will have gone through lots of changes in the last few years, but understanding the changes will help you be better prepared. 
If your relationship is completely lacking in intimacy, which is not that uncommon for some couples, it may seem daunting to try and broach the conversation about rekindling what was there before. Tami suggests, "it's important that you set some time aside to talk to your partner about your intimacy and stress why it's important to you."
Avoid asking your partner "What's wrong?" or "Why don't we do this anymore?" as this is a particularly confrontational way to approach the subject. Instead, try using the words "I feel…" to help explain your experiences without shaming, blaming or complaining about your partner.
Once you have successfully spoken to your partner, try making small yet meaningful attempts at contact. This could be holding hands while you're grocery shopping, cuddling before you go to sleep or exchanging a few quick kisses between running errands. Tami explains: "Small signs of affection throughout the day says a lot; intimacy includes many things such as flirting and gestures of warmth, not just physical sexual acts." 
The best way to bond as a couple and truly connect with your partner is to rekindle the romance, reminisce on your years together and make it feel like you're "courting" again! Get dressed up, go out for dinner, do a little flirting and maybe have a drink or two! It sets a positive mood for when the pair of you return home for the evening, you never know what might happen! 
When you and your partner are ready to take your new-found intimacy to the next level, Tami suggests "playing around with different positions and experimenting with sexual aids as this can make all the difference to your experience and ease any apprehension you may have!"