Relationships and spending time with their families are both essential to a senior's emotional and mental well-being. It can help prevent depression and chase away loneliness. It's the best way for other family members to learn about their ancestors and find out more about their closest relatives, including facts they were never aware of up until now. We recognize that your time is precious but the time a senior's family gives them is priceless. 
What are some easy and great ways for a senior's family to stay connected?
First, it's important to find something that interests your senior relatives. It can be casual, such as a walk in a park or a path through the woods. It can be time spent in the community, whichever they prefer. Seniors don't necessarily want to spend time in malls, shopping. The noise and crowds aren't always enjoyable. They want to spend time talking with you, not listening to others.
Holidays are special for a senior's family and themselves. The traditions created at this time are never forgotten. If all members of a family can get together at these special times, seniors will appreciate it. Though family get-togethers are one of a senior's favourites, gathering the family together doesn't always have to be on holidays. Find other reasons to meet or no reason at all! Just seeing each other should be reason enough.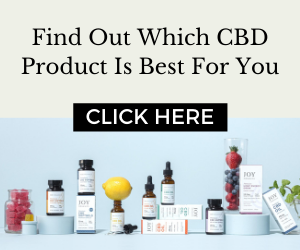 More Out of the House Ideas
Families can get together to enjoy outdoor sports such as croquet or wading at the beach. During the winter, many cities and towns have Christmas walks where whole families join in and sample the hot chocolate and cookies available. Summer or autumn can include an outdoor fair or concert at the park, trips to the zoo or picnics in a favourite area. Museums and art galleries are also popular. For those who go to church, going as a family is enjoyable and members of the family can take turns each week holding a brunch afterward.
Many families like to go to the same places each year. It creates memories for the different members of the family for years to come and they carry on the tradition with their children and grandchildren.
It's about creating new memories
Generations of the same family have started family gardens, many with heirloom seeds that started in their grandparent's gardens decades before and it's a great way to teach the younger children how to appreciate gardening and spending time outdoors. Others have a family cookbook with recipes going back generations. Get together and have a meal based on your family recipes! Cooking together is fun!
When the weather cuts short outdoor excursions, bring everyone together and look at family albums. Grandchildren may be surprised to find that they look like a great-great aunt or uncle from generations ago. Scrap booking together is another idea. A family scrapbook is one to be cherished and passed down through the generations.
At a distance family time
For family members who live at a distance, this is when the internet helps. Skype and other websites provide a way of not only speaking to the other members of your family but seeing them at the same time. Conference videos can also be set up so all members of the family can be on at once. This is a good way to keep in touch until you can visit. Send pictures and videos regularly and try to email each day. And there is nothing wrong with the old fashioned 'pick up the phone.'
We all appreciate our relationships but for seniors, their families become more important as each year goes by. Try to spend as much time together as you can. You can all learn from each other. A senior's family is more important than ever! Precious time verses priceless time. Think about it.