Well the weekend has passed and in the old days some of us dreaded Mondays. But you know what? Mondays can be marvellous if you have the right mindset and spirit. Senior fun is an ongoing thing if you want it to be. Mondays are the start of a new week and can bring great things for senior fun. Regardless of the weather there is something you can do!
What are we talking about?
Well parks rarely close and the beaches are open. How about a Monday stroll through the park or walk in the water along the beach? Great way to beat the heat.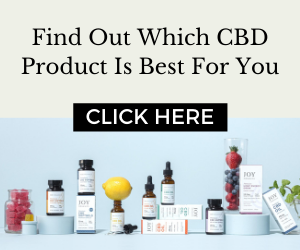 Too hot outside for you? That's okay. Call up some friends and arrange a cool game of your choice. Likely many others are looking for something to do inside.
Not feeling social? Grab you tablet, play a card game or do some crafts. Organize that closet or drawer that has been bothering you.
In home arts & crafts, cooking & baking, home improvements and fix its can all provide a sense of accomplishment and make you smile.
Need some energy? Try a nice glass of lemonade and put on some oldies but goodies. Music is said to be therapeutic, stimulates many senses and may get you in the mood to go outside and do more.
Senior Fun can be energizing!
Hop on your bike and feel the wind cool you down.  Stop off for an ice cream and try to finish it before it melts.
Talk the dog to a nearby waterpark and laugh as they splash around. Or get a small kiddie pool for you balcony or backyard and let your dog play. Pets can be very therapeutic too and they need you.
Take yourself to the pool and get some amazing low impact exercise and cool off. Maybe a neighbour or family member has a pool and if not your local community centre or gym likely does. You can pay as you go if you don't already have a membership or ask for a free trial pass.
Walking in the bush can help shelter you from the sun and provide an energizing amount of exercise.
Go out to the garden and admire the growth and blooms.
Organize your Summer
Think about all the things you want to do this summer and make note of them.
Then figure out who you need (if anyone) to make them happen.
Start selecting which things you will do when and make a plan. it will give you something to look forward to. Once completed a sense of accomplishment.
Check your local paper for happenings in your area and decide which ones are of interest. Then add them to your list. Before you know it, you will have plans for most of the summer!
Senior fun can be anything
Whether your list includes going somewhere in particular. Or seeing someone or completing a project at home. There are so many things to do, you just have to figure out what you want to do then make it happen! Check our other article on Seniors Passions to get some other great ideas. Enjoy and have fun!