As many as 42% of Americans own a family heirloom that is more than 50 years old, according to a study conducted by luxury design brand Shinola. As we grow older we often come to the realization that we have, in fact, collected many things during our lifetimes. Many of these items may turn out to be rather valuable antiques. Vintage jewelry, in particular, not only boasts a substantial amount of sentimental value but monetary worth as well. Whether you are keeping your antique jewelry for inheritance purposes or for your own personal pleasure, taking proper care of it is of the utmost importance. If you want your earrings, bracelets, brooches, and necklaces to continue to look their best while also retaining their value you need to make an effort to clean and store them in the correct manner.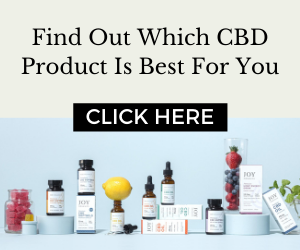 Secure storage is essential
If you want to preserve your valuables for generations to come it is essential to store them very carefully.  Ideally, each piece of antique jewelry should be stored separately in a fabric-lined jewelry box or display case. This is because some precious metals including gold and silver are rather delicate and can damage easily when brought into contact with other pieces. Apart from making sure your jewelry is stored in a manner that will help it retain its value and appearance, it is also important to store your precious pieces in such a manner that they are protected against robbery and theft. Valuable and sentimental antique jewelry should always be locked in a home safe or, at the very least, in a drawer or cupboard with a secure lock.
Careful cleaning is a must
Even if you do not wear your antique jewelry you will still be required to clean the pieces from time to time. Please remember that different metals and gemstones will require different cleaning techniques. While vintage silver jewelry can be washed with very mild dishwashing detergent or baking soda solution, gold jewelry may only require a warm-water rinse. Pearls, on the other hand, are porous and need to be handled with exceptional care to bring their luster back. Never use an ultrasonic cleaner for antique jewelry as the constant pulsations can cause significant damage to vintage enamel as well as frail filigree work. If you aren't confident in your ability to clean your antique pieces without damaging them, consider enlisting the help of an experienced jeweler to assist you with the task.
Keep your valuable pieces away from sunlight
Storing your precious antiques in direct sunlight can result in your pearls becoming discolored,  the metals being tarnished, and the ivory and opal being cracked.  For this reason, it is of great importance to not leave your jewelry out in the open unless it is being worn. Apart from keeping your pieces away from sunlight, you can also make an increased effort to keep them tarnish-free. Anti-tarnish paper tabs can protect your jewelry for up to one year against build-up and discoloration. The tabs are non-abrasive and non-toxic and will not leave a deposit on the items. Anti-corrosion/anti-tarnish zip-lock bags are just as useful and can protect jewelry made from gold, silver, copper, bronze, and even tin.
Antique jewelry can be of both sentimental and monetary value. By taking good care of your pieces you can both preserve them for future generations as well as for your own personal wearing pleasure.