The senior years are a time when many people find love again. Whether you have finally found the strength to move forward after the loss of your spouse or you've reconnected with a former flame, discovering love at this stage in your life brings everything into sharper focus. While it is easy to get swept away by all of the romance, you also need to keep a steady head as you begin to plan for your remarriage. While many things stay the same, seniors should especially be mindful of certain things as they start a new stage of life. Be sure to take these four things into consideration as you prepare for your upcoming proposal and wedding.
Discuss Where to Live
By now, you and your new romantic partner likely have an established residence. You may live alone in your home, or you might already be living in a senior community. Spend some time talking to your partner and your families about where you plan to live after the ceremony. Making sure that everyone is on the same page helps you to start your marriage off in perfect harmony. You may have to look into the logistics of moving into your spouse's retirement community or vice versa.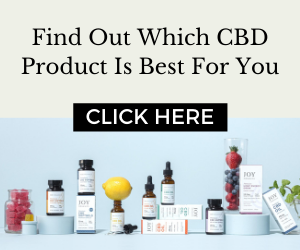 Pick Out the Perfect Ring
Remarrying means that it is time to think about engagement rings again. Seniors today often choose rings based upon their desire to keep things elegantly simple or to show off their personality. At this stage in life, it is also common for seniors to look to rings that don't have large stones or parts that can get caught on clothes or tear things. Think about your physical and mental needs. Today, it's easy to get a custom ring made that fits your needs as a senior.
Decide Between a Simple or Formal Ceremony
Everyone has different thoughts about how they want their wedding to go during a remarriage. You might be looking forward to a huge ceremony that includes all of your friends and family if you were forced to skip this part of getting married when you were younger. Seniors who have already been there and done that may prefer to do something simple. For instance, you might only want your closest family members there to witness your vows. Try to work together to develop a wedding plan that helps both of you feel comfortable. Be sure to plan for a venue that will accommodate your physical needs. For instance, you might forgo walking down the aisle if it is difficult for you or your partner.
Plan the Perfect Honeymoon
Finally, you are never too old to enjoy a memorable honeymoon. If you and your partner can still travel comfortably, then pick a destination that allows you to start your marriage in style. Seniors who are required to stay closer to home can still enjoy a honeymoon by making alternative plans such as having a special dinner or spending the night in a hotel.
Remarrying in the senior years gives you an added sense of security while reinforcing the idea that love can happen at any age. Now that you've found that special someone, you can make sure to treat them right by putting some thought into how you want to blend your lives. Soon, you'll both be so excited to say your vows and begin your new life together.