Do you want to know the secrets of a happy dog? Check our tips to help make your dog cheerfully wag his tail!
I think every guardian would like his dog to be happy . After all, the pet gives us so much joy, so why should not we give him back the same? In addition, who does not like a happy dog ​​running around the house, showing love and – most importantly – causing a smile on his face? Discover the Smart Dog Lover.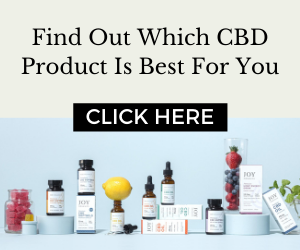 Learn A Dog's Language
Seemingly obvious, yet many caregivers still do not take the time to get to know their pet well. Dogs communicate with us through body language. To understand your pet well, you must learn to recognize its signals that it sends you . You should know when he is stressed, excited, restless, scared or eager to play.
During training, your body awareness is also crucial. You should pay attention to your attitude and not just to words spoken to the dog. Otherwise, when both of these things do not interact with each other, you can send the dog conflicting signals and the animal will be confused.
Dogs are both great observers and experts in reading the body language. They can understand what you think and feel before you know it yourself. It is also important to establish home rules – that everyone in the house would give the dog the same instructions.
Take A Walk … Another Way
Dogs must experience something more than the same walls at home or the familiar lawn just before the block. You will get to know a happy dog ​​after having psychological and physical stimulation.
Surprise your pet and go for a different walk , let him explore the surroundings. Dogs have an excellent sense of smell, so it's no wonder they want to spend a lot of time sniffing even a single blade of grass! If the pet is stopped, do not pull him – give him as much time as he needs.
A Social Being And…
Dogs are social animals, that's why they enjoy the company of people so much. The dog, who lives in the yard, and his contact with humans is kept to a minimum, is a lonely dog. Do not condemn him to it. His place is with you, with people who make him feel loved and safe.
… Security
The happy dog ​​receives attention and love from its carer, as well as a sense of security. Dogs that live outside do not feel safe. Yes, the chain will keep the dog in the yard, but nothing more. And it certainly will not protect him from potential threats. An animal that lives in this way is certainly not happy.
In addition, the dog who feels safe trusts his guardian . He is perfectly aware of what is expected of him and knows the rules. He is not afraid of his guardian, because he knows that he will not be hurt.
Effortless Effort?
Dog training is extremely important. Instead of tiring the dog every day with one-hour training sessions, do a few daily, but do not let it last longer than 5 minutes.
Coaching a dog builds his self-esteem. In addition, learning tricks is a form of fun for pets. If you have an active dog, try something from  dog sports – agility, flyball or frisbee.
Have A Happy Dog ​​…
Above all, treat your dog with respect as a friend or family member. Show him love and care. If you have already decided on an animal, please devote your time to it. Take care of his mental and physical stimulation.
Tune him with fun and walks. Do not close him at home, let him meet the world, people and dog friends. Also take care of his health through a properly balanced diet and regular visits to the veterinarian.