Retiring abroad is a relatively common outcome for those permanently leaving the UK's workforce. Whether the French Riviera or the Costa del Sol, ex-pat communities have been making themselves comfortable in retirement for generations. In recent years, though, there has been a new entrant for popular retirement destination: Morocco.
Morocco has found itself flung onto the world stage for another reason, though, in the form of the 2022 World Cup in Qatar. Against all odds, Morocco's national team made it to the semi-finals before losing to France – inspiring Moroccan nationals and foreign sympathisers alike through their underdog journey to the near top of a global sporting tournament.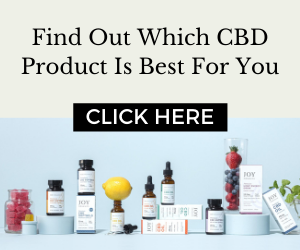 While their relative footballing success is to be admired, it is not reason enough or alone to justify a complete move to the country. But Morocco is inarguably an incredible place to settle down for one's twilight years, as a result of a number of factors – not in the least the beautiful weather. What follows is everything you need to know about Morocco, and your potential retirement there.
About Morocco
Morocco is one of the northernmost countries in the continent of Africa, comprising the shoreline of its north-western horn. It is considered by many to be the 'gateway' from Europe to Africa, as southern tip of Gibraltar on the Spanish coast stretches down to meet the Moroccan port city of Tangier.
This proximity – and the sea strait between the two continents, that forms one of the most important maritime passages in the world – makes Morocco a multicultural hub, with Spanish and Arabic speakers commingling in cities over a thousand years old. The south of Morocco is defined by the Sahara desert, a natural wonder that is often the first thing people learn about Africa. 
Morocco as Ex-Pat Destination
Morocco has become particularly popular as a destination for British ex-pats in recent years, in no small part due to its proximity to Gibraltar. Gibraltar is famously British territory, and Spain famously a common choice for British retirees to build a new life. However, the UK's departure from the EU has made it more difficult for British citizens to move to Spain – inspiring many to look slightly farther afield at a country with similar cultural richness, and similar affordability.
Planning Your Retirement in Morocco
So, if you want to follow suit and make your own retirement plans for Morocco, how should you go about it? Your first step should always be to review your financial planning for retirement. You will already have pension plans set up, and may even have a ballpark notion of what a comfortable level of savings is for you to retire on. 
But moving abroad is an expensive thing to do and will require much more cushion money to achieve well. Though the cost of living in Morocco is lower than in the UK, the upfront cost associated with moving are still steep.
Speaking of which, there are some legal and logistical steps to moving to Morocco, that not only require payment but also your close attention. British citizens do not require a visa to visit Morocco, but can only stay for up to 90 days; if you wish to stay longer, you need to acquire a Residence Card from local immigration authorities.
Morocco is a rich-cultured country with a lot to offer the retiring professional. In getting your retirement process done right, you will be assured the best possible twilight years of your life.