December 2, 2020, will be my 62nd birthday. There is no depression hindering my ability to journey through this natural progression of life. When I turned 50, the idea of aging being a dead man walking rite of passage into senility, rocking chairs, and senior living facilities had never entered my mind. My decision at 50; live the time I have to the fullest every way possible, including sexually.
This revelation to embrace aging did not come easily for me. Although my life growing up was not a miserable one per se, the view from a teenager's eyes tells another story. My two sisters and I were blessed to have both parents in one house until my father died in 2014. As children and teenagers, my sisters and I wanted for nothing. I am not saying our home was a combination of the Cleavers and the Huxtables because it was not that.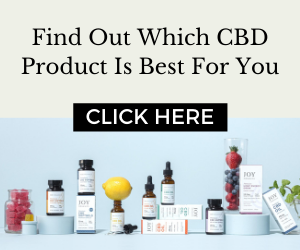 The confidence I have in myself as a woman today is a stark contrast compared to how I felt as a child, a teenager, and a young woman way back when. The tormented mind of a teenage girl struggling to understand the changes in her body can be devastating. Especially when she begins to develop in elementary school and quickly out develop her mother. Even more so when your mother nicknames you "Chubby" as if you are. To this day, there is not one picture of me as a chubby child or teen.
My mother soon tells me I am a distraction to my father's male friends, and I can no longer ride along to pick up my dad and his friends from work. Then I am told it's because of the changes in my body. How does a 12-year-old girl understand that when she does not understand what is going on with her body?
By the time I was a high school freshman, I had attracted boys and men's attention everywhere I went. Men hanging off the back of the garbage trucks would yell out things meant for adult women's ears. Senior boys made attempts to corner me and ask me out. At the same time, my body was betraying me with strange feelings I could not understand.
By the time I was 18, I had begun to date. During this time, I began to understand the power of my body. However, nothing was working with a lack of confidence within myself. I still was a little girl in a woman's body. By 21, I married one of the senior boys who spent a year pursuing me as a freshman. He was in love with my body, not my mind. He reveled in all the compliments his friends gave him about me. He did not care that they would stare at me or want me behind his back.
Two years later, I had breast reduction surgery, and when my breasts disappeared, my husband found other interests. We both became crack addicts. He became abusive in every way. I accepted all that he threw at me without complaint: good sex, bad sex, forced sex, no sex, even sloppy seconds. I was nothing. Without a sense of worth, I had no power to leave him.
When I met another man interested in me, I allowed his words to lead me into an affair until we got caught. I got a divorce and married him, another crack addict. With no belief in myself, no self-love, and no understanding of what a woman's purpose was, I languished for years in another abusive marriage without knowing how a man was supposed to treat a woman. I had control over nothing, not my addiction, not the abuse, not his cheating, not my body. Two marriages without real intimacy and no idea I did not have it.
After a while, I finally made one right decision about my life. I decided on sobriety. I divorced and began to learn a new way to think and feel about me. Gone are the days when I was 30, without an ounce of self-worth or confidence within myself. Even though I was not the chubby girl, my mother convinced me I was. After an ovary removal at the age of 21, my weight started to become an issue. By the time I turned 36, a complete hysterectomy had increased the battle of the bulge. At that time, no campaigns were rallying around the plus-size women existed. You were just fat without the support of positive reinforcement.
By the age of 46, I had weight loss surgery. Although the weight loss had not made me skinny, I was now comfortable with a smaller plus size body, with dangerous curves ahead. Since then, I have never looked back.
Confidence and self-esteem became my copilots. My walk had become the walk of a proud, self-assured woman who no longer required a man's approval to exist or be okay. Most notably was knowing that my body was mine and wanting intimacy and sensuality were good. There was the need to be loved, touched, and made love to by a man who wanted the same.
Before I knew it, husband number three came along. Unfortunately, he had difficulty excepting a woman who knew who she was, a woman who spoke up for herself, a woman who did not need a man to exist. Once he had to admit he was unable to live up to my sexual desires, his feelings of inadequacy led to the loss of his ten years of sobriety. He had to go. Divorce number three was inevitable.
Somewhere there was a man out there for me. One who could desire me with all the passion he could bring. A man who wanted to feel the desire of a woman who knew the power of real uninhibited intimacy. Was this possible for a woman in her 50's? Where would a man like this be found? Would his age be an issue?
To find this man, I began my search online. Just FYI, many strange men are hunting on the dating site, even the senior date sites. So, after weeding through them, I had a few good dates. One of my posts stated my birthday was a few days away. The day after my post, this handsome man sent me a message telling me he wanted to take me out for my birthday. He was a 60-year-old musician and asked if we could meet where he had a show to do the same day as my birthday. I was excited to meet him; my style of dress would be classy and sexy. My perfume would silently say, you will not ignore me. 
The date was perfect. This guy was perfect. When he asked me what he would have to do to be in my life, I told him he needed to respect me. This man took it to heart and did not attempt to make love to me for several dates. I had become so used to being jumped by men as if it was an initiation to be with them; it confused me with being with someone who respected me.
Once we consummated the relationship, it was mind-blowing. There is a man who could rise to incredible sex in his 60's. How incredible? Five years later, we are stilling in a great relationship. Making love continues to be hot. We both look forward to our dates, and for us, dates are two to three times a week. We make love more than some of our younger in their forty friends do. No little blue pill is needed.
Sex as a senior is so much better than any other sexual experience I have ever had. The best part is you are with someone who is not expecting a perfect body. You can do many things to stay in shape; however, you can't always change nature, unless you're a Kardashian.
To keep the fun going when we are not together, we sex text, talk sex on the phone, plan romantic getaways, and communicate daily. Don't get me wrong; we have not perfected relationships. We have our moments. Knowing that a man meets your sexual desires in all ways and gets his sexual wishes fulfilled helps us get past the rough moments.
Since my man has been with me, he has learned some new sexy activities. Some of those include chocolate, whip cream, and honey. Sex toys are welcome, and we have become frequent visitors at the adult store. Making love in my treehouse deck is quite something. Sexy in your sixties does not mean humdrum. Nope, not at all. It certainly does not indicate sex once a month.
Embracing my sensuality as a senior has kept the door open to exciting dates with my guy, every time we are together. My goal is to look and feel sex-tacular, with a man who enjoys the view and what comes after.
By going beyond your comfort zone, finding the right outfit, well-applied makeup, sexy shoes, sensual perfume, and confidence, anyone can do this, if they are willing to put in the effort.
There is nothing written telling seniors that being sensual and erotic ends at a certain age when you are healthy. In her Covergirl commercial, senior model Maye Musk says, "They say you stop caring at a certain age. I wonder what age that is." I am with her on that.
My confidence about being sexy and sixty is off the charts, and I have a man who is enjoying me to the utmost. We both decided that aging would not dictate what our sexual life should be as long as we are healthy. Sex and sensuality are better than ever. I am glad I could figure it out, and so is the man in my life.