Here is a perfect example of a forgotten rock n roller. This man was the driving force behind one of the legends and pioneers of rock n roll. His name was Dave Bartholomew and he was a real pioneer in early rock music.
Dave Bartholomew was born on December 24, 1920, in Edgard, Louisiana. Little is known about his early life but he first got into music by learning how to play the tuba in high school. The trumpet later became his main instrument as he decided to pursue a career in music.. His professional career began in New Orleans, where he put together a group that included Alvin 'Red' Tyler, Earl Palmer and famed saxophonist, Lee Allen. He began recording in 1947 for De Luxe Records, but the company folded and he received little recognition. In 1949, however, he began working with Lew Chudd's Imperial Records as an arranger, bandleader and talent scout. He produced hits from Earl King, Tommy Ridgley, Robert Parker, Frankie Ford, Chris Kenner, Smiley Lewis, Shirley & Lee and Fats Domino.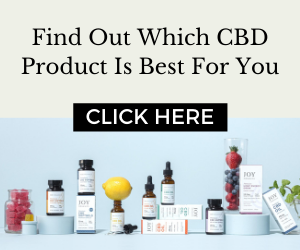 Bartholomew helped develop and define the New Orleans sound which was so influential in the 1950s. He was key in the transition from jump blues and big band swing to rhythm and blues and rock and roll.
Bartholomew and Domino co-wrote many songs that were hits, including "Ain't That a Shame", "I'm in Love Again" "Blue Monday" and "I'm Walkin'". He was responsible for all the arrangements on the Fats Domino hits in the 1950s including the best seller "Blueberry Hill".
His "I Hear You Knocking" was a hit for Gale Storm, Smiley Lewis and Fats Domino in the 1950s all at the same time, and Dave Edmunds in the 1970s; "One Night" which was a rework of One Night of Sin" recorded by Smiley Lewis and Elvis Presley. RCA Victor thought the record too sexual for Elvis and insisted on changing the words. Pat Boone's cover of "Ain't That a Shame," and Ricky Nelson's version of "I'm Walkin'" were top twenty hits in the late 1950s simultaneously. Chuck Berry's only #1 Billboard Hot 100 hit was a cover of Bartholomew's "My Ding-a-Ling", although Berry substantially changed the arrangement and verses. Bartholomew recorded a great number of his own compositions including the first "rap" record called "The Monkey" in 1950.
Bartholomew produced a series of memorable hits such as "Lawdy Miss Clawdy" with Lloyd Price; and "I Hear You Knocking" and; plus "Let the Good Times Roll" with Shirley & Lee. In the mid 1960's he left imperial Records going to other labels but never recaptured the magic he had in the 1950's.
In 1991, Bartholomew was inducted into the Rock and Roll Hall of Fame as a non-performer due to his role in producing early rhythm and blues songs. He is 93 and still hanging in there. No one person has been responsible for so many hits in the first decade of Rock n Roll as Dave Bartholomew. We salute him this week on Forgotten Rock n Rollers.