New York, NY (December 11th, 2017) – Geri-Care Pharmaceuticals, a drug manufacturer specializing in over-the-counter pharmaceuticals for America's geriatric population, is keeping their promise to help America's elderly LIVE LIFE WELL. Through their recently launched Call for Heroes campaign, Geri-Care is giving thanks to the men and women who have protected and served our country and vows to encourage everyone to continue enjoying life at any age.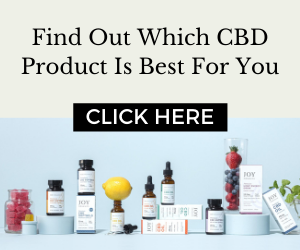 This campaign aims to celebrate these real life American heroes anyway possible. Geri-Care is also thanking nominated veterans by presenting each one with a Geri-Care Heroes medal. These medals serve as a symbol of the nation's gratitude and as a promise that Geri-Care is here to serve these veterans as loyally as they have served our country. Without their generous honor and service, America would not be the country it is today, and Geri-Care wants to remind everyone to maintain this mindset for the rest of their life.
After reaching out to nursing homes across the United States, this leading pharmaceutical brand received countless nominations. So far, Geri-Care has honored four US veterans, and held one event a month to do so. George Allison, the first hero to be recognized, served with Honor during WWII. Geri-Care awarded Allison his Heroes medal in his home state of New York. The second veteran honored, Thomas Buckley, served in the Army of Occupations during WWII. This Call for Heroes event was held at the Essex Center, Buckley's residence in New York. In September, Geri-Care honored Mr. Walter Romeo, in Tampa, Florida, who served in the US Navy.
For the month of October, Geri-Care celebrated its fourth hero, Peter Ward, in Brooklyn, New York who served in the US Army during WWII. Geri-Care's most recent ceremony was held in Troy, New York and celebrated two veterans instead of one. Ms. Mary Crider, who served in the US Navy, and Mr. Cornelius Casey, who served in the US Army, were both greeted by the mayor of Troy, New York, Patrick Madden. Crider and Casey were awarded Geri-Care's Hero medals along with certificates on behalf of the city.
Geri-Care's promise is to help seniors live happier, more enjoyable lives fuels all of its efforts, including the Call for Heroes initiative. From their commitment to manufacturing quality OTC pharmaceuticals at the lowest price to efforts such as Call for Heroes, Geri-Care aims to increase the quality of life of the community they serve even beyond the healthcare setting. Wellness on a holistic level is Geri-Care's goal.
With our commitment to making America's elderly population LIVE LIFE WELL, it is our honor to celebrate America's veterans through our Call for Heroes campaign. We owe everything to those who have served this country, and because of that, we wanted to do something special to thank these real life American heroes, says Eli Shindler, CEO of Geri-Care Pharmaceuticals.
Geri-Care is excited about the success of the events thus far, and is looking forward to continuing the Call for Heroes campaign for months to come. In 2018, Geri-Care will expand the Call for Heroes initiative and begin honoring nurses nominated for their heroic deeds. Geri-Care believes all American heroes deserve celebration, and is eager to honor everyone who has also helped others LIVE LIFE WELL.
Honored Veterans
Cornelius Casey                                             Peter Ward 
Troy Center, Troy NY                                         Boro Park Center – Brooklyn, NY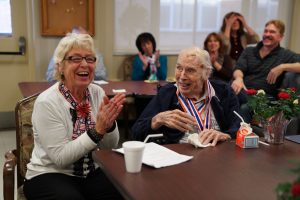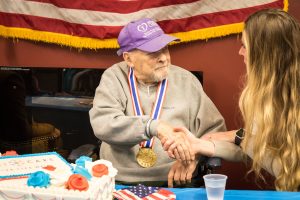 Walter Romeo                                                Thomas Buckley
Angel Senior Living – Tampa, FL                       Essex Center – Elizabethtown, NY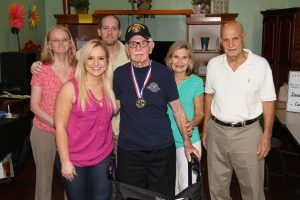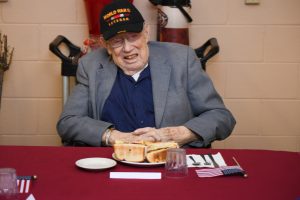 George Allison                                             Mary Crider                                    
Smithtown Center for Rehabilitation                Troy Center – Troy, NY
Smithtown, NY