Born in Leesburg, Georgia, on April 16, 1929 it was obvious even to a poor black family in rural Georgia that Roy was destined for great things. Roy began his journey into music history by singing in his local church choir at the tender age of six. He continued molding his voice within the church when his family moved to Jersey City, New Jersey when Roy was 14.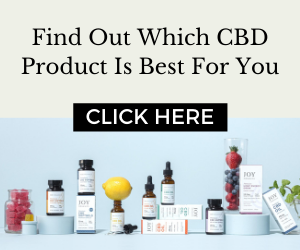 He became a feature soloist in the Central Baptist Church Choir. In high school, believing his destiny was set for singing, he soon turned his path towards the performing arts. He studied commercial art, but his dreams still seemed to focus on music. Money for African Americans in the early days of the 20th Century, was not easy and many young men turned to boxing as a way to earn money. He joined the Golden Gloves, attaining six victories as an amateur heavyweight before becoming put off by the violence of the sport.
In 1948, Roy continued to perfect his signature baritone voice as a member of a gospel quartet called The Searchlight Singers. Soon, however, he yearned for the solo spotlight, and began performing in clubs throughout New Jersey and New York. It was there that he met his future manager, Bill Cook, a DJ who hosted a live radio program at the Caravan Club in Newark, NJ in 1953. Roy tore down the house with the song that would become his first hit, "You'll Never Walk Alone". From there, Bill took Roy under his wing as his manager, and Roy was signed to Columbia Records, his first major label, in December of that year.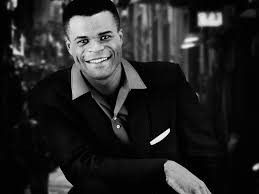 On Saturday night, September 11, 1954, Hamilton made his national television debut on CBS's Stage Show, hosted by big band leaders and brothers Tommy and Jimmy Dorsey. But the national television appearance that put Hamilton's career on the fast track to crossover success was the one he made on the night of March 6, 1955 when he sang "You'll Never Walk Alone" on CBS's top-rated Ed Sullivan Show. In reviewing his performance, Variety magazine summed up Hamilton's new way of singing the Great American Songbook by writing: "Hamilton made good with his single, 'You'll Never Walk Alone', which he endowed with the values of a spiritual."
Ten days after the Sullivan Show appearance, Epic, in a rushed attempt to cover singer Al Hibbler's version of "Unchained Melody", set up a recording session for Hamilton. The resulting single was shipped within five days. Two months later, in the May 18, 1955 issue of Down Beat magazine, Hamilton was named "Vocalist of the Year". Meanwhile, in billboard magazine's May 21, 1955 issue, Hamilton's gospel-tinged "Unchained Melody" had taken over the top spot on the R&B chart while, on the pop chart, it had reached the number six spot. It was the second number-one R&B hit of his career as well as the first, and only, top-ten US pop hit of his career.
During his career, Roy spawned over 50 singles, eight of which crossed over to the pop charts. His bevy of hits included the aforementioned "Walk", released in 1954, which went to number one on the R&B chart and was a pop hit, "Unchained Melody", another number one R&B hit as well as a top ten pop hit the following year, and the up-tempo hits "Don't Let Go" in 1958 and "You Can Have Her", in 1961, both top ten hits. He continued with classics like, his version of "Ebb Tide", "Hurt", "If I Loved You", "Forgive This Fool", and "Without a Song". He rigorously toured and performed all over the world, his rich voice easily fit in at the supper-clubs and cocktail lounges, but attained his status as a rock n roll singer. The final move to cement his status as Rock and Roll, star, happened when he was featured in the 1958 Columbia Pictures movie "Let's Rock".
Unfortunately, Roy's star was tragically extinguished when he suffered a stroke in New Rochelle, New York. Despite surgery, he died soon after on July 20, 1969 at the young age of 40. He left behind his wife Myrna, and two sons, Roy Hamilton Jr. and Ray Hamilton. However, Roy's memory is left alive by the countless volumes of work he left in his stead, his influence on the countless artists he inspired and the ones who followed in their footsteps, and his family, who tirelessly work to ensure that the legend of The Golden Boy will never be forgotten. As of January, 2009, Roy Hamilton has been Inducted into, "The Hit Parade Hall Of Fame", "Reflections In Black Museum Hall Of Fame" and "The Georgia Music Hall Of Fame". He has also been granted a Honorary Laureate Degree at Morris Brown University, in Atlanta, GA. All that remains to cement his legend is to be inducted into the Rock n Roll Hall of Fame, a place that year after year ignores the true legends of our business in favor of artists that do not even fit into the genre that we consider rock n roll.