No other singing duo of the 1960's represented the quieter side of rock n roll than Nino Tempo and April Stevens. Despite the difference in their names they were brother and sister. Antonino and Caroline LoTempio were born in Niagra Falls , New York.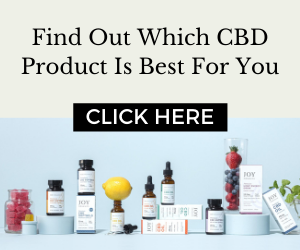 April born April 29, 1929 while younger brother Nino January 6, 1935. Nino was already an accomplished studio musician. In fact he was a musical prodigy, he learned to play the clarinet and the tenor saxophone as a child. He was a talent show winner at four years of age and appeared on television with Benny Goodman at age seven. When his family relocated to California, he featured on the Horace Heidt radio show, performing a Benny Goodman clarinet solo.
A child actor, he worked in motion pictures in such movies as 1949's The Red Pony and in 1953's The Glenn Miller Story featuring James Stewart. He was a sought-after session musician, working as a member of the famous session band the Wrecking Crew, also working with Elkie Brooks, and recording with Maynard Ferguson (Live at the Peacock, 1956). Via a Bobby Darin recording session, Tempo made connections with Atlantic Records and contracted with its subsidiary Atco Records. He also appeared in and sang a song in the ground breaking color Rock n Roll movie "The Girl Can't help it" with Jane Mansfield and Tom Ewell.
Meanwhile sister April hit the U.S. chart in 1959 with the song "Teach Me Tiger", which caused a minor uproar for its sexual suggestiveness and consequently did not receive much airplay on many radio stations. It was thought the voice on the song was that of Marylin Monroe, The song peaked at No. 86 on the Billboard Hot 100.
In 1963 the brother and sister got together to record an old standard called "Deep Purple" the Stevens and Tempo version reached No.1 on the Hot 100 on November 16,1963, The song won the 1963 Grammy Award for Best Rock and Roll Recording. It sold over one million copies, and was awarded a gold record.
They also enjoyed a 1964 follow-up hit in the U.S. with the standard song "Whispering" (music by Vincent Rose and lyrics by Richard Coburn and John Schonberger). The recording, which had an arrangement similar to their recording of "Deep Purple", reached No. 11 on the Hot 100 singles chart.
They also had chart success with "All Strung Out", which reached No. 26 on the American Hot 100 in 1966. Altogether they charted thirteen songs in their career which lasted about 20 years. During 1975, Tempo played saxophone on John Lennon's album Rock 'n' Roll, and was a featured soloist on The Kenny Rankin Album (1976).
Both brother and sister are both alive and kicking, April just celebrated her 89th
birthday. Nino still performs.