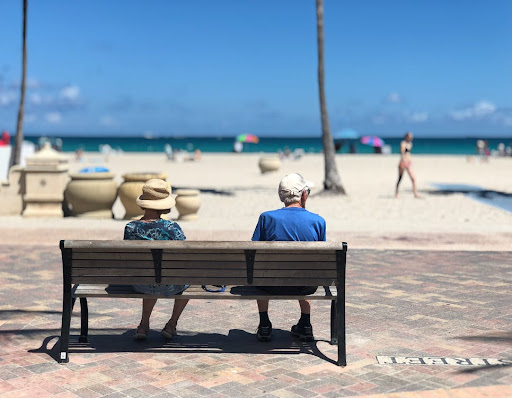 Retirement is a rite of passage for many of us. Tacking the hustle and bustle of life, always on the move, and waking up early daily to make ends meet is tiring. It is not surprising that retirement is a goal for many. While we work hard for our family's education, a roof over our head, and many other activities, we keep saving for a comfortable retired life.
However, now that you have retired, what can you do with the enormous free time you find as a retiree? How can you stretch your retirement savings to cover living expenses? Was it one of your goals to travel? Do you want to settle in a place where you have a comfortable life as a retiree? How do we rank a comfortable life for retirees?  The Annual Global Retirement Index looks at: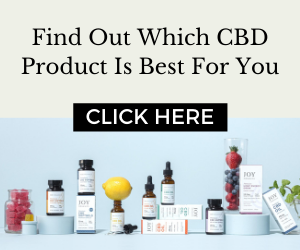 The availability of infrastructure

 M

edical healthcare systems

 A

ffordable and comfortable housing

C

ost of living, benefits for retirees

Areas where pension savings can cover expenses for a prolonged period, and many more.
Read more on the five most amazing countries for the comfortable life of retirees described below.
1.      Portugal
Did you know that according to the 2020 Annual Global Retirement Index, Portugal won first place as one of the best places for pensioners? Portugal, an European Union (EU) country, is an inexpensive modern country. The availability of both professional and private medical healthcare makes it one of the most attractive retirement destinations for seniors. The people are warm, welcoming, and enriched with people of different nations. If your Social Security benefits are $1,500 and more per month, you can live comfortably in Portugal. In 2009, Portugal introduced the Non-Habitual Resident Regime (NHR), which offers attractive tax breaks for overseas residents and thus reduces tax costs. If you think about retiring in Portugal you should learn more about Portugal's passive income visa – Portugal D7 Visa used as a visa for retirement.
2.      Costa Rica
Costa Rica is in Central America and offers one of the most attractive countries to foreigners. Costa Rica's warm climate, beautiful landscapes, and low cost of living are attractions for many retirees. With an annual expense of approximately $12,000 to $18,000 for an individual, one can afford housing, medical healthcare, food and entertainment, and transport. Costa Rica offers a special immigration package for retirees.
3.      Spain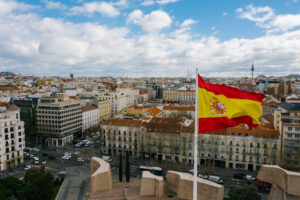 https://images.pexels.com/photos/8430374/pexels-photo-8430374.jpeg?auto=compress&cs=tinysrgb&h=750&w=1260
Spain, an EU country, brags of a varied natural beauty landscape, mountain range, and warm climate are an attraction to many visitors. The street fiestas and warm-hearted people add to the Spanish flavor of the country. For pensioners, the low cost of living, modern infrastructure, available international health care, and diverse culture of people make it an attractive destination. Living away from the larger cities is indeed cheaper than living in them. For the annual expense of $20,000 – $30,000, a retiree can live comfortably within the towns or on the outskirts of Spain.
4.      Italy
Italy is an EU country that boasts of modern cities with good infrastructure and beautiful vineyards in the countryside. Its variety makes it attractive as both a tourist destination and a retirement home for many foreigners. Italy offers international medical healthcare and an affordable cost of living. For less than $2,000, monthly expenditure per person, a pensioner can live comfortably in Italy. The monthly expenses include housing, medical care, food, entertainment, and transport. For non-EU pensioners, it is important to note that the national medical healthcare plan is not open to you. The choice of city or town will affect the monthly expenditure per person.
5.      Mexico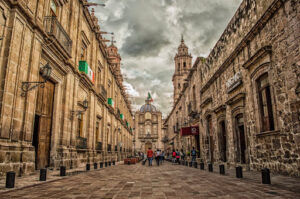 https://images.pexels.com/photos/763429/pexels-photo-763429.jpeg?auto=compress&cs=tinysrgb&h=750&w=1260
Mexico is often the go-to country for many American and Canadian retirees. It boasts of a diverse land of canyons, mountainous regions, desert areas, and thick rainforests. Mexico offers rich and fragrant food, a people with rich culture, all-year sunny weather, and a low cost of living. The amount of expenditure for living in Mexico dictates how much you will spend per month or year. With the annual expense of $ 21,000 to $30,000, you will afford transport, housing, medical care, utilities, house help, and more.
Conclusion
Where you choose to retire is a personal decision and needs careful thought. Many countries mentioned in this article will require you to show evidence that you have annual savings of $20,000 or more, depending on the country. Some countries will not allow retirees to work as it might affect the jobs of the local people. How far do you want to move? Consider if you desire to move away from or stay close to your family members. Your retirement should offer the prospect of enjoyment, peace, affordability, comfortable housing, pensioners' benefits, and access to good healthcare. Talk to your friends or people you know who live in the area you want to move to for your retirement. Compare similar places and calculate the cost. Then, with an informed decision, make your choice.