The reasons for downsizing are as numerable as the number of people considering such a move. Whether you are selling your current home to provide income for your retirement, no longer want to manage a home with rooms you rarely use or you are finally moving to the city of your dreams, the stress of downsizing can be reduced by following a few easy steps.
Take Stock
It may not be a fun activity but making lists and taking photos of the rooms in your current home can be helpful for a couple of reasons. Most insurance policies have broad language covering your belongings but if you have photos of your belongings it becomes much easier to replace items in times of crisis, like a fire or severe water damage.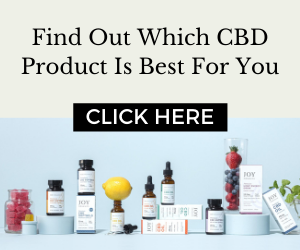 Photos also allow you to keep memories close, an important point when downsizing. Lists and pictures can help you reconstruct your new, smaller home in a familiar way.
Be Realistic
Make sure you get measurements of the rooms in your new apartment. Whether you're moving into an affordable studio in Denver or a large apartment in New York City, understanding measurements can help you create some spacious areas.
For example, if you're  This will make it easier to decide what can be re-purposed from your current home. There is no sense of moving an enormous piece of furniture only to discover it blocks some doors in your new home. If you are realistic about the size of the new rooms, there will be no surprises that could delay the creation of a new home.
It Won't All Fit
Downsizing is just that–making something smaller. If you find you aren't mentally ready to part with a collection you have acquired over 30+ years consider bringing one or two of the pieces to your new home and use them as a part of a vignette on a bookshelf or re-purpose a piece of antique porcelain as a ring holder on your nightstand.
Many collections can be sold at consignment stores or if you have time, you can sell many items through various websites. Ask your family and friends if there are items they would like to have, but don't be surprised if your kids don't want your sterling silver flatware sets. Entertaining is much more casual in 2020.
It Can Be Emotional
Don't be embarrassed if you find yourself a little teary-eyed as you take stock of your possessions. It can be helpful to enlist a close friend or family member to help you edit the rooms in your current home. This allows you a moment to reflect on the life you have built and can help you sort through the closets and rooms thoughtfully. Remember, this move should be an adventure, not a prison sentence.
The Move
Hopefully you will have had time to carefully and thoroughly cull your possessions so that on moving day everything can be loaded and delivered to your new home. Make sure you hire reputable moving people and have a trusted friend or family member at both the old and new places. This will assure nothing is accidentally left behind and that furniture and boxes are placed in the correct rooms in your new home. Many movers will also put your bed frame back together for you.
Although downsizing can be emotionally and physically difficult you should think of this move as a chance to begin a new chapter in your life.