When you retire, there is another world of opportunities waiting. You appreciate your time more. You prioritize yourself over some unimportant stuff. There are no toxic friends or colleagues that might steal your positive energy. You probably don't need to worry about what your kids are up to because you've managed to lead them down the right path. You did everything well.
You've probably learned to enjoy your time alone. By this time you realized that your peace is the most important thing in the whole world. You are no longer self-conscious about how you look, you know that every wrinkle has a story to tell, and the most important thing is to remain healthy. You are also not obsessing over material things, you want to surround yourself with things that you love.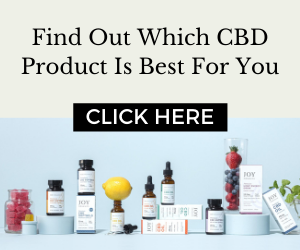 Covid-19 locked us all to our homes and a lot of elderly people were having a hard time because there is so much bad news out there. So, the best thing you can do now is turn your home into an even more peaceful oasis where you will feel safe and where you will enjoy your time. 
Home is where the peace is
Of course, a peaceful, clean, breezy, and tidy home is an integral part of senior living. Home is where you recharge your batteries after a stressful day. The best thing is that there are no more stressful days at all. All the chaos is behind you.
Senior homes have that unique spa vibe – secluded, peaceful, safe, and cozy. A lot of greenery, a lot of natural light, calming color palette. Even though you are living in an apartment in a busy building, or on a busy street, you can have your peace of heaven if you think a bit strategically.
A lot of older people are sensitive to noise pollution which is a huge problem, yet it is barely mentioned because it is everywhere and it is very hard to detect it, therefore combat it. If you noticed problems with nausea or you have problems sleeping, it might be affecting your home without you even noticing it. 
Locating the source of noise
To protect your home from outside noises you need to find the source of the noise. It would mostly be from windows and doors, or sometimes could be from the paper-thin walls. There are a few ways to combat this plague strategically and it will require some modifications. Drapes and thick rugs can stop the sound transmission for example so it can be a creative challenge for you to find a perfect match for your living room decor. Also, you can consider utilizing acoustic panels that look pretty neutral and won't ruin the aesthetic appeal.
Window seals and door seals are also useful to eliminate all the sources of unwanted noise. You will notice instantly that the quality of your sleep has improved, that you are not nervous for no reason and you are feeling more energized. 
Colors that bring peace and serenity
We mentioned that you should choose more natural materials for your home. For example wood, marble, stone, resin. They are more aesthetically appealing than artificial materials because they give you that familiar and more natural look. Wood is always a great choice – wooden furniture will always be a superior choice because it is built to last. 
The colors of your walls should be calming. Depending on your taste you can choose calming blue that reminds you of a calm water surface. Pastel colors combined with breezy materials will make you feel cozy. Vibrant colors are maybe too aggressive but a few colorful details won't hurt. Colorful cushions, abstract images will be here to spice things up a bit.
Zen Garden
Gardening could be your new passion. Pets are adorable but they require a lot of responsibility. You can make your own little vegetable garden in your yard, or a little flower garden. With your vegetable garden, you can rest assured that you are indeed eating healthy.
You can also add a fountain or a pond to your yard and it will attract wildlife. Sitting in your yard and listening to the bird's chirp is truly amazing. Even if you are living in the apartment, you can have a collection of spices and herbs on your kitchen counter or your balcony. 
Utilize the technology to your advantage
Wanting to take a break from the news? Bad news can negatively impact your emotions and upset you. You don't want to have that negativity in your life so take a step back from that remote and watching tv. Also, try and limit your time on social media. Instead, talk to your loved ones on Skype or Zoom. This allows you to be at home and while chatting with your grandchildren about which dinosaur is your favorite.
Today, the Internet of things is changing our world – all your appliances are interconnected. When you are a senior, you may forget about things. If you by chance forget to turn your iron or oven off, you will be notified or it will be turned off automatically – a safe and beautiful home goes hand in hand.
Sentimental value or an obstacle?
Over the decades, you've probably made quite a collection of precious memories. Souvenirs that bring you back scents, reminding you of your travels. Your kid's drawings, old broken toys, porcelain figurines, and tea sets that were never been used because they waited for the special occasion.
These will be always close to your heart so you might want to put them someplace safe as a part of your little history. Mobile storage containers are a great choice.
Maybe some of these precious things will make someone else happy or maybe you can consider donating some of your old things. Everything has its own story to tell and maybe someone else would be thrilled to hear it.
In conclusion
Your home is the center of your micro-universe. Design your universe to remain beautiful, full of joy, and safe and sound for life. We are all rushing through life and forgetting what is truly important. So enjoy every moment like a good cup of tea – slowly, feeling every bit of that rich flavor.