It can be an agonizing decision to make; however, it's one that many of us have to ultimately face at some time in our lives. Placing your mother or father into long-term care often signals increased mental or physical deterioration – the senior's previous home becomes unsafe and unsuitable for someone to remain living there.
When the time comes for you to choose a long-term care facility for your parent(s), remember that all such facilities are not created equally. Carefully consider the services and level of care offered … will a facility be appropriate for your parent's current (and future) healthcare needs which can easily change? If not, know that you may be called upon to repeatedly move your parent which becomes increasingly difficult for both of you. With my own father's Alzheimer's disease progression, my family moved him three times before he passed away.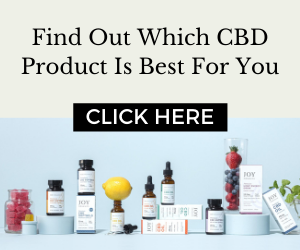 You may well hear a number of terms bantered about describing different facilities. The lines between these terms may be vague. Understand and differentiate between these options.
Among the most common terms are the following:
Senior Home Care
Home care consists of support services that can be provided to seniors who remain living in their own homes. The types of support can vary dramatically, depending on a senior's needs. Mom could be bathed, toileted, dressed and fed in the morning; Dad could have his lunch prepared for him and then be taken for a walk.
Independent Living
These types of facilities are ideal for seniors who can still live and function quite well on their own. These facilities typically offer residents their own apartment-style unit (as a bachelor or one-bedroom, for example) with kitchen facilities and a small refrigerator. Residents can typically rent or buy such a unit and home care services can be provided.
Supported Living
Much like independent living, these properties consist of individual apartments but also feature various common areas, shared by the residents. Supportive living facilities offer enhanced security to the resident and resident's family through around-the-clock emergency response as well as the convenience of prepared meals and housekeeping services.
Assisted Living
Here, a senior can receive more hands-on health care and management. Staff in assisted living facilities can help with medication reminders and delivery and bathing and dressing a resident. Such personal care can become uncomfortable, tricky and risky for family caregivers to provide.
Long-term care
This is, frequently, the final stop for a senior with advanced-health issues. Long-term care centers are staffed full-time by practiced healthcare professionals who competently provide any number of required services to a senior.
Admittedly, looking at long-term care facilities is a daunting task for caregivers. There is the time involved to visit each as well as any lingering emotional baggage. Looking for secured units for my father made me face the stark reality that he was not getting any better. I confess to feeling almost envious of Dad who remained completely unaware of forthcoming moves and the amount of work involved. Take the time to visit each facility for a complete tour and ask pointed questions both of yourself and the facility staff. Consider the following questions:
Can a senior be transferred within the same facility to receive specialized assistance? This, I consider, to be of utmost importance and should be your first question. With such continuing care being available under the same roof, additional necessary moves can be reduced. Limiting those moves reduces your own increased stress as well as raised anxiety from a senior who may not completely understand the entire experience.
Is the facility conveniently located? Look for a facility located close by the family to encourage regular visitations. When Dad was still alive, I did not own a car, so I also had to factor in public transit service to the neighborhood. You could also judge the facility's location depending on proximity to Mom/Dad's doctor's office as well as shopping, parks, walking trails and/or a coffee shop (as possible activities for you and your parent to enjoy together). On this same subject, evaluate the location within the location … will Mom or Dad have a sunny window in the room or be close to the nurse's station? With senior's rooms being smaller than a normal residence, ensure as well that there is no wasted space (e.g. pillars or hallways). Can facility maintenance staff add a shelf or two or extra storage?
Is the property clean and well-maintained? No matter what time of year you visit, you can tell a lot from the facility's exterior appearance. In the winter, are the sidewalks cleared of ice and snow? In the summer, is the grass neatly trimmed? Are there any potentially dangerous cracks in the sidewalks? Is the interior and exterior of the property well-lit? Are any lightbulbs burnt out and need replacing? When touring a long-term care center, stray a bit off the beaten path … peer into closets and stairwells to see if these areas are regularly swept and mopped.
How safe is the facility? Determine the date of the latest building inspection and the most recent elevator servicing. What is the building's emergency evacuation procedure? While staff at Dad's secured unit explained that they could clear residents out of the building if need be, I now question how they could have managed getting weak and confused seniors – many of them in wheelchairs – out down the back stairs if the elevator failed. Does the facility have emergency lighting in case of a power outage? Is there a lock-up area for both medications and toxic chemicals?
What is offered for meals? Food, undoubtedly, contributes to one's quality of life. Investigate the menu. How is food prepared and served? Is the menu routinely varied? Can dietary restrictions be accommodated? Are menu items healthy choices? Can you sample some of the food for yourself?
While there is a great deal to consider when choosing a long-term care facility for Mom/Dad (and imminently placing him/her), step slowly and cautiously. In doing so, you will make a better decision for both you and your parent.