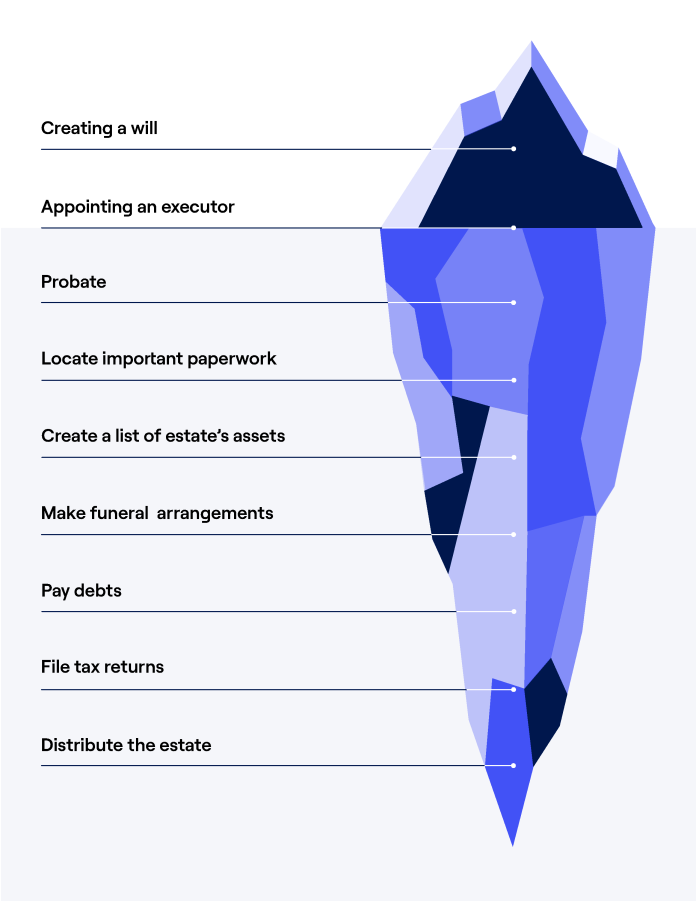 We all love to prepare for the future. But how do we prepare for a future without us in it? 
This worry is top-of-mind for many Americans. In a 3,000-person poll by Maru Public Opinion for ClearEstate, 90% of us appoint an immediate or extended family member as our will executor. And those same executors – people we love, people who love us, people who we trust with our last wishes – describe their role as being one of the most difficult experiences ever.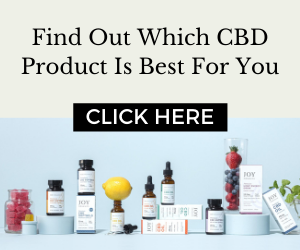 Fifty percent of family members that accept executorship admit they received little guidance on that role. That lack of guidance compounded by the grief of losing a loved one results in unnecessary strife and mental health stress. 
During estate settlement, our loved ones are facing some of the worst experiences of their lives. Let's explore the problem and how to ease the estate settlement process.
After the Will
A will is just the tip of the iceberg when it comes to estate planning. 
When you dive below the waters of estate planning, we see many other factors. We have to deal with probate. We have to deal with gathering important documents needed for the estate. We have to deal with taxes, assets, inventories, and funeral arrangements. When we trust someone to carry out our last will, we saddle them with quite a few responsibilities most of us don't expect or even want.
It takes an executor 400 hours and 16 months to settle an estate. On average, an estate can expect to pay upwards of $8,500 in fees and taxes — including the cost of lawyers, accountants, probate, notaries, and other professionals. This is an optimistic estimate, primarily because each probate case is different and your situation may vary depending on complexity and, heaven forbid, arguments among the beneficiaries.
In all, the work isn't over when the will is filed. Following this estate planning checklist will streamline the estate settlement process for your loved ones. 
An Estate Planning Checklist
1. Plan for probate.
The first part of the estate settlement iceberg that lurks just under the surface is probate. Probate is the process of moving assets and debts from the deceased's estate to the executors.
Each state or province has its own rules regarding probate. An executor will generally need to undergo probate to validate the will and get the authorization they require to do their job. This includes identifying bank accounts, registered investments, and life insurance policies without a named beneficiary.
There are two things to know about probate. The first is finding the right probate court. If you have recently moved or are in a retirement home far away from your original home, you'll have to prepare your executor to file in that state, not the state you would normally call home. 
The second is understanding probate-related fees. Some states charge as little as $35 for simple estates, but others will charge up to $300. Maricopa County, Arizona, tops the list for probate fees at $320. Know that your estate will be taxed and help your executor understand how much money they will need to set aside.
2. Confirm that the will can be authenticated without issues.
Work with your loved ones and beneficiaries to prepare a will that everyone will accept. Loved ones who contest the will can cause trouble down the line; help your executor by ensuring everyone is on the same page.
3. Gather a list of assets.
Your executor needs to know what you have. Prepare a folder containing all the information needed to disburse your assets and take on your liabilities. Making an inventory of appraised assets will take a great deal of time, and having an executor do it can further slow down the process. Have everything ready before the time comes.
4. Prepare a list of creditors.
Let your executor know where you owe money. This allows them to pay down debts without being surprised months later when the debt comes due.
5. Close the estate.
If you follow all of these steps, the last part is closing. There's not much you can do to help at this point, but if you assist your executor in the previous steps, you can feel secure in the knowledge that they are ready to take on the challenge.
My advice? Get your ducks in a row before it's too late. Use a platform like ClearEstate where this checklist, information, and other resources to plan your estate are easily accessible. The best thing you can do for your loved ones is to ease their estate settlement burden so they can grieve your passing and celebrate your life.