We all want to leave our loved ones with a sizable inheritance if we can.  We often spend hours combing through the best life insurance and death benefit policies.  We meet with lawyers and accountants to find the best way to plan and prepare our estate.  Many of us are even choosing to have preplanned and prepaid funerals.  We'll do pretty much anything to ensure our loved ones are properly taken care of after we're gone.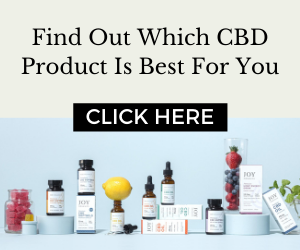 What we don't think about is the tremendous physical, emotional and financial responsibility that fall upon our chosen executors when it comes time to liquidate our estate properties and the contents.  Research is revealing that managing an estate can become so overwhelming it can push marriages to the brink of collapse, cause physical ailments and can even lead to depression.
We overlook the actual cost to our loved ones when needing to take time off work to tend to the liquidation of our estate.  We don't think about the anguish they will have to endure when deciding what to keep, what to sell, what to donate.  To compound their situation even more, they will have the added stress of dealing with other family members when trying to make these decisions.  Delay of such decisions often adds to the monetary cost of liquidating your estate.  Items are often left in the home delaying preparation for the estate home to be sold, adding to another month of carrying costs or items are moved into storage for a monthly charge.
We've all experienced firsthand or have heard the heartbreaking stories of even the closest of families becoming divided or even severing all ties over estate management.  Loss of a loved one is proven to be the most difficult life experience we will all have to endure at some point. The lack of estate preparation coupled with the inexperience of how to liquidate an estate can exacerbate an already trying time.
This side of estate management really brings to light the importance of decluttering and even downsizing while you are still able to.  Don't get overwhelmed, decluttering is a process and by definition "a series of actions or steps taken in order to achieve a particular end". Start the process with a single area of your home.  Start now. You can go room by room.  If that is too much try decluttering a single drawer or cupboard at a time.  You'll be amazed at how much "stuff" you have.  If you are still having difficulty, enlist the help of a professional who specializes in downsizing and organizing.  They're professionals for a reason.  They will guide you through the task of deciding what to keep and eventually pass on. (Discussion with loved ones during this process will alleviate the most stressful and time-consuming process of estate liquidation).
Professional organizers and downsizers will help with removal of unusable pieces and can help with the sale of unwanted items.  After selling off furniture, tools, lawn equipment, dishware and seasonal decorations, one client actually had enough money to take her entire family including grandchildren on a family vacation to Florida.  Being able to share in the memories of her children and grandchildren's first time at Disney world was worth every penny she made.  She had no idea that her unused and unwanted pieces were so valuable and not just in a monetary sense.  Decluttering what will someday be part of her estate gave this client piece of mind knowing her children whom she had appointed executors will not have to go through this process.  It was really a win win situation for everyone and can be for your family too!
While efforts of leaving a legacy for your family will no doubt be appreciated, deciding before you pass on what to do with contents of your home, cottage or other properties can be the best gift you can give your loved ones.
Professional Organizer Peter Walsh is famous for being brutally honest with people and their addiction to 'stuff'. Peter asks you if the item is Useful, Valuable, or Beautiful to you, and if it's not, get it out of your life.
Peter recently shared this article via his Facebook Page: Stuff it: Millennials nix their parents' treasures* from the Washington Post.
'Whether becoming empty nesters, downsizing or just finally embracing the decluttering movement, boomers are taking a good close look at the things they have spent their life collecting. Auction houses, consignment stores and thrift shops are flooded with merchandise, much of it made of brown wood. Downsizing experts and professional organizers are comforting parents whose children appear to have lost any sentimental attachment to their adorable baby shoes and family heirloom quilts.
To make matters worse, young adults don't seem to want their own college textbooks, sports trophies or T-shirt collections, still entombed in plastic containers at their parents' homes.
The 20- and 30-somethings don't appear to be defined by their possessions, other than their latest-generation cellphones.'