When a person reaches an advanced age, the risk of certain health conditions such as arthritis, osteoporosis, neuropathic pain and peripheral vascular disorders increases. These disorders can often lead to chronic pain among older adults. However, while wrinkled skin and greying hair are considered a part of the normal aging process, chronic pain is not.
Unfortunately, experiencing chronic pain can have devastating effects and affect the quality of one's life. Seeing as how people incorrectly assume that chronic pain just comes with old age, they often don't visit their physician or look for any ways to prevent and relieve the pain they are experiencing. Furthermore, some people are afraid of potential hospitalization, invasive tests and taking medication while there are also those who cannot afford the cost of these treatments.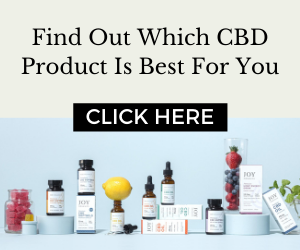 Bear in mind that chronic pain can result in depression, sleep deprivation, a decreased range of movements and reduced social activity, which should in no way be neglected. Luckily, there are some ways to battle the pain and have a fulfilling life. Keep on reading for eight ways how seniors can relieve pain and increase physical activity.
Doing light activities at home
Seeing as how it is recommended for seniors to be physically active every day, even the lightest of exercises can be beneficial. While some activities of vigorous and moderate intensity are also necessary, just moving around the house is a good place to start. Adding some resistance bands can help strengthen muscles while running everyday errands and taking care of the household chores.
Carrying heavy bags after a grocery run, making the bed in the morning, vacuuming and dusting and similar activities are all better than just sitting or lying down. In case an elderly person is looking for something a bit more moderate in intensity, they can consider taking brisk walks around the block, hiking or playing some doubles tennis with their friends.
Getting regular massages
People often dismiss massages as a luxury that they cannot afford or as something that is simply not for them. However, there are so many types of massages and the benefits they offer can truly help a lot of people. Massage therapy reduces nerve compression as well as painful spasms and contractions by relaxing muscle tissue. Plus, they also help relieve stress and tension, improve sleep and ease the pain in joints and muscles.
Keeping in mind that massages can help reduce pain and improve the range of movement, it is easy to see why one should book an appointment with an experienced masseuse and start feeling better after only a few sessions. However, there is another option. Seniors can also invest in a reliable massage chair that provides them with true relaxation and relief from head to toe. By being able to loosen their muscles and clear their mind in the comfort of their own home, elderly people will be rejuvenated and able to tackle any task in front of them.
Going swimming
Another activity that can help relieve pain, especially in the lower back area, is swimming. While land activities put a lot of pressure on the spine, the water buoyancy takes the pressure off the joints and allows people to strengthen the muscles that support the spine. In addition to that, it also helps relax the nervous system by releasing endorphins.
Swimming is not the only water activity one can opt for, though. Other than swimming laps, water aerobics and walking around the pool also have plenty of benefits for alleviating back pain as well as building muscle strength and flexibility.
Cycling around town
Cycling is yet another activity for the elderly that takes the pressure of the joints and thus helps relieve pain. Not only is this a low-impact sport but it is also great for lowering stress levels, it is good for the heart and, above all, it is fun.
However, when cycling, it's important to keep in mind that there are wrong riding techniques which could potentially lead to injuries. Moreover, inexperience and not paying attention to their surroundings can also result in incidents. This is why it is vital to have all the necessary equipment, from a helmet to knee and elbow pads. Finally, one should never push themselves further than they can handle and go cycling without knowing the trail.
Practicing yoga
Yoga has plenty of benefits for everyone, including the elderly. From increasing the muscle tone, strength and balance to improving mood and the quality of sleep, taking up yoga is something that every senior should consider. While these perks do not appear after a single class, regularly attending can provide one with the best that yoga has to offer.
The great thing about yoga is that there are even practices that elders with limited mobility can do. For example, chair yoga allows practitioners to do exercises with the support of chairs. On the other hand, water yoga, just like swimming, makes the body feel weightless and takes the pressure of the joints.
Doing stretching exercises
When dealing with hip pain, a great way to restore mobility is by doing some gentle stretching exercises. Luckily, there are many strength and flexibility exercises that can help alleviate pain. Plus, the natural endorphins that get released when exercising can boost pain relief as well as improve one's mood.
Some of the exercises that are suggested to the elderly when it comes to relieving hip pain include hip rotation, flexion and extension, knee lifts and hip and back stretches. Moreover, bridging, squats and quadriceps exercises can all help increase mobility as well.
Joining a dance class
Dancing is an activity that definitely needs to be considered by the elderly as it is not only an interesting way to have fun but it also helps keep them active. For example, dance classes increase balance and strength, in addition to reducing pain and stiffness of the joints. All of these great perks make a huge difference when it comes to mobility as people are able to reach the bathroom faster or cross the street more quickly – which is certainly a big factor in staying independent. What is more, people who opt for dance classes feel less stressed, anxious and depressed and their sleep is improved.
Fortunately, finding a dance class should not be difficult as there are many fitness studios that also incorporate dance into their offer. From Zumba through all sorts of Latin dances all the way to ballroom dancing, the options truly abound.
Taking up gardening
Finally, a relaxing activity that people of any age can decide to take up – gardening. It can be a lighter activity like those we mentioned earlier; just walking around them, watering, trimming and weeding is enough to stay active.
However, some heavy gardening that includes digging and shoveling works great as a muscle-strengthening activity. Plus, spending time outside in the sun and the fresh air has plenty of health perks as well.
Conclusion
These eight activities are not too demanding, most of them are low-impact and all of them can help when it comes to relieving pain. So, whether you are looking for some activities for yourself or are trying to get your elderly parent to be a bit more active, these suggestions will definitely help.