Unfortunately, in our society people often don't want to address the challenges of aging until they absolutely have to. This is not the best approach to take! I strongly advise you to be proactive, not reactive! Take the time and make the effort to become educated about the senior care options that are available well before Mom and Dad need them!
So how do you know when it's time to actually do something? If you live near Mom and Dad, it's certainly easier to know than if you live at a distance and only see them occasionally for a short period of time. Aging seniors tend to be a proud bunch, and they'll do whatever they can to hide their frailties with you. Often times they're in complete denial about their challenges! Pay close attention when you talk to them or visit. Here are some signs that it's time to consider bringing in home health care or looking at senior living communities: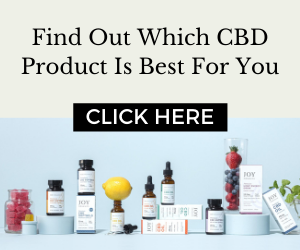 Loss of driver's license. We all probably wait too long to take Mom or Dad's driver's license away! This is such a difficult subject to broach, even when we know our loved one is not only endangering herself, but also the other drivers on the road. It becomes much easier to ask them to stop driving if you can offer a viable solution such as having a caregiver who drives or moving to a senior living community that provides transportation.
Frequent falls. If your loved one is having balance issues and refuses to use a walker or cane, you need to know he or she is an accident waiting to happen! When an elderly person falls, it can often mark the beginning of a great decline in physical condition and health status. Please do everything in your power to obtain assistance in the home or move them to a senior living community before the really bad fall happens! If they've been calling 911 due to falling, it's definitely time to do something!
Drastic weight loss. Often times an elderly person isn't eating enough because he or she can no longer shop and/or prepare meals adequately.
Inconsistent, or lack of compliance taking medications.
Increased forgetfulness or confusion. This is when it becomes critical to have a caregiver looking out for your loved one, either in the home or at a senior living community.
Isolation causing loneliness and possibly depression. Studies have shown that socialization and mental stimulation are key components to healthy aging. Moving to a senior living community is often the best solution here, but sometimes a caregiver/companion in the home can be helpful. One of the benefits of a senior living community is that the elderly person is always surrounded by peers, which fills an important need for being able to relate to people with shared life experiences. It's also very easy to participate in activities with little effort, and every meal becomes a social experience.
You are spending an inordinate amount of time caring for your loved one. You might be going to their home to help them bathe, get dressed, or even use the toilet. It's very stressful to have to give up so much of your own time, and it puts your elderly loved ones in a situation that is often uncomfortable since your parent/child roles are now being reversed. It's healthier to have a hired caregiver–either in the home or at a senior living community–performing these duties. This allows you to resume your role as the child or other caring relative.
Download our free Vulnerability Index to see if your Mom or Dad may be at risk https://seniorslifestylemag.com/vulnerability-index