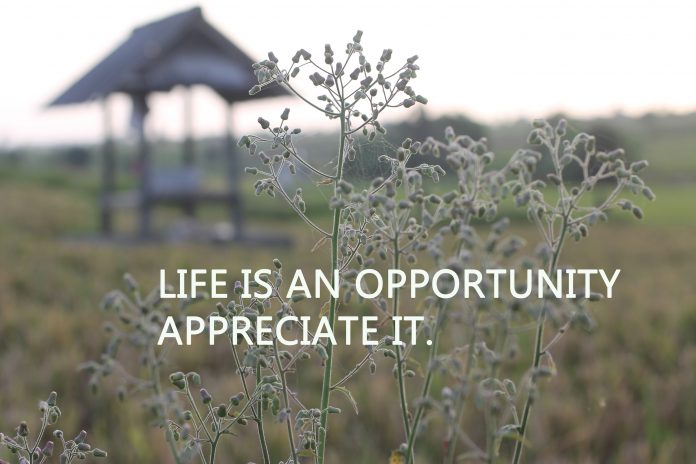 Many of us regard impending retirement as a stage of life when we can finally extricate ourselves from the challenging (and often exhausting) work world–and begin enjoying a less stressful, leisurely life.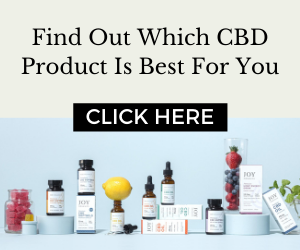 By contrast, others see retirement and aging as impending threats, and view them with some trepidation as the first stage of a period of declining opportunities on the way to one's eventual demise.

But I'd say that most of us, being confirmed realists by the time we enter our 60's (or beyond), view retirement and aging as a mixed bag of future possibilities–along with some limitations.  Retirement and aging are seen as neither all good nor bad, all black or white.  

One  thing about them is for sure:  the perspectives we have will certainly shape our remaining years' choices.

If (and I do say IF) you are one of the lucky ones who have good genes, have avoided a life threatening calamityAND are in good health due to your own efforts at "self-preservation," then it behooves you to take advantage of  the many benefits that certainly do exist for you in your 60's, 70's,  80's and possibly beyond. 

Now here's where, forgive me, I get a little clever.  I suggest you take the prefix "re" out of the word retirement (the suffix "tirement" makes no sense at all) and think about all the life affirming and actionable words "re" can engender.

In most cases "re" simply means "do again."  So how many things in your post-retirement life would you actually like to repeat, assuming they were desirable in the first place? Not everything you once did is possible, of course, as there are intrinsic physical, emotional and quite possibly financial restraints post 60.  

For "do-overs" I think, using myself (71) as an example, downhill skiing is rather risky behavior if I want to stay ambulatory as long as possible.  While starting a business (which I've done multiple times in the past) might seem desirable (though not financially necessary in my case), do you relish putting in the round-the-clock hours that might be needed to make it successful? (In my case, probably not–and to be honest, I'm not sure I could hack all the technological innovations these days.)

While I am in a quite happy second marriage, it was consumated when I was middle aged (early 50's) and the thought of marrying again is anathema at my age anyway.  So, yes, there are definitely things I would NOT want to do again.

But here's a list of five "re" things you just might want to consider doing:
RE-freshing your spirit. 
In many ways life can be a series of disillusioning events and situations that leaves you somewhat hollow and possibly feeling somehat helpless.  I remember as a young person in my 20's how every day seemed hopeful.  And at one point I saw myself as part of a movement to promote equality, a world without war, more sustainable lifestyles etc.  Today, with the same world facing extreme climate change, conflicts aplenty and widespread poverty (still), it would seem little has changed or improved.  But the truth is, you can engage the battle/struggle for justice at any stage (and age), and you may well have more time (and resources to help). As a 60 plus year old I have served on the board of an organization helping the homeless into affordable housing, and have donated to dozens of organizations assisting those who have faced natural disasters.  My $100 here or $50 there makes me feel that I have made a difference in lives besides my own life (or my family's lives, which many of us consider to be priorities, of course). The donation amount is not so important as your willingness to take charitable action and not just expect others to pony up.

RE-establishing connections with family and friends. 
Some of our most intimate, lasting relationships may have developed years ago and yet the temptation is to relegate them to a "past life."  Don't you feel bad when a good friend suddenly dies that you haven't been in contact with for some time?  Have family conflicts caused you to avoid those who may have been a significant part of your life?  Make up.  Instead of taking a vacation among strangers (fulfilling the so-called "bucket list"), consider one where you visit  people who have been important to you over a period of many years.  Christmas is a good time to make the initial contacts as you're thinking about those who should get cards or holiday invitations (whether they have the time or means to come anyway).
RE-locating to a happier place. 
Pulling up stakes and moving to what you may consider to be a more desirable locale is fraught with peril as a senior, but it may also be just the tonic you need after a lifetime being tied to a place by job, family circumstances or simply inaction.  Many seniors prefer to live in a warm climate (or they wouldn't have moved to Florida, Hawaii or California–or even overseas).  Weather shouldn't be the only consideration, of course.  For 15 years I ran the Greener Pastures Institute during which time I actually assisted people, of all ages, in discovering  what I called Your Personal Eden.  (I wrote the book, Moving to Small Town America).  Despite a series of false starts myself, my wife and I have now lived over 15 years in a bucolic near-seaside small town in California where we run a home-based b&b. The b&b isn't forever (we are tiring of the day-to-day challenges) but it does happen to be a part-time profession appropriate for near-retirees.  (It's also in an ambient climate.)  But do your due diligence before you move–rent before you buy, visit all seasons and make pre-move connections with those who can help you get situated. Forbes Magazine recently ran a piece on "age-friendly" states which might be helpful in choosing a new locale.
Re-purposing your life. 
This is kind of a catchall category, and need not include any "do-overs" at all.  It suggests that, as seniors, we can go "beyond" retirement by embracing some challenges that will bring joy and fulfillment.  If, as the cliche goes, you're never too old to learn, then get started right away!  A place to start might be your community college's adult or community education classes, which are usually a completely different set of offerings from the main curricula.  The Osher Lifelong Learning Institute (osherinstitute.org) is dedicated to seniors, and often headquartered in local universities.  (I taught an Osher class in "green energy" at one point).  Re-purposing need not be a formal job or business, it could be a volunteer gig that harnesses your skills and aptitudes–such as tutoring, lecturing or providing support services of various kinds to the needy.  My small town literally runs on volunteers.
There are undoubtedly many other "re" things you could do and it might be fun to make a list.  But the above are certainly important to consider and apply to many of us "getting on" in life. Finding meaning and fulfillment can be challenging when you don't have clear guidelines and may have thought you'd "been there, done that," but it is surely possible and desirable.
<