Choosing to move to a retirement community is a big life decision. It often means transitioning away from a lifelong home and embracing the golden years. While it's an emotional time and often bittersweet, transitioning into this stage of life can also be exciting.
Here are six benefits of living in a retirement community to consider when starting this next big adventure in life.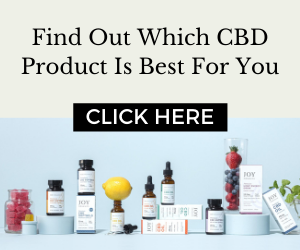 Maintain Independence for Longer
One of the primary benefits of living in a retirement community is the opportunity to maintain your independence for longer without sacrificing safety. Living in a retirement community means having your own apartment, preserving your personal space and dictating your own social schedule. However, there's always support available should you need help — and you're never really alone.
For many seniors, moving to a retirement community means staying independent while promoting peace of mind. It's a celebratory approach to getting older without feeling "old."
Easier To Stay Social
Social isolation is a real concern for seniors, especially as transportation becomes more difficult. Retirement communities like Riddle Village promote social scenarios without forcing them. This approach provides a variety of activities and events that don't require logistics and planning to attend. It's a great way to meet new friends and connect while still maintaining independence and boundaries.
When looking for a retirement community, it's also worth finding one that has transportation options for off-site events. There's no reason to sacrifice your interests as you age. Looking for these add-ons will simplify your experience and ensure you're still attending the activities you enjoy.
Opportunities for Physical Activity
Physical activity is important at every age. As you get older, your metabolism slows down and you start to lose muscle and bone mass. Incorporating regular physical activity can help prevent muscle and bone degradation, promote a healthy heart and enrich your life with endorphins.
The benefit of living in a retirement community is that there are plenty of opportunities for age-appropriate physical activity. If you try a specialized training program or attend a fitness center, you can feel comfortable knowing that the people facilitating the activities are well trained in senior health and safety.
Less Stress About Home Maintenance
One of the biggest challenges seniors face as they age is home maintenance. Staying on top of repairs and upkeep can be quite challenging. Even if the homeowner can perform some tasks, the risk of falling and sustaining a severe injury is heightened. 
While homeowners can age in place by outsourcing some tasks, there comes a point when it's just easier to move on to a simpler way of life. Additionally, moving to a retirement community means living in a place that was designed for accessibility. This transition allows seniors to focus less on staying alive and more on living.
Opportunities for Increased Support
Many retirement communities have increased support options to consider as your needs change. The benefit of this option is that it allows you to stay where you are, rather than moving again, should your health become a concern. These scaleable support options can range from help with nutrition and grocery shopping to medication management.
Don't hesitate to ask about scaled support options when finding a retirement community. Even if those days seem far away, it's wise to be proactive and understand what lies ahead.
Easier Family Relationships and Boundaries
Finally, many people who move to retirement communities find it helpful for their family relationships. It's common for aging parents and loved ones to worry about becoming a burden. Additionally, caregivers are at risk of burnout as support needs increase.
By moving to a retirement community and maintaining independence, seniors can nourish their family relationships in a non-stressful environment.
There are endless benefits when it comes to living in a retirement community. To make this transition enjoyable and uplifting, take your time to find one that suits your needs, budget and lifestyle.