What is one of the most important things you can do when caring for an aging loved one? Care for yourself! I learned this lesson as a former co-caregiver for my own aging parents. Caregiving can easily become a secondary full-time job and this can be time-consuming; physically, mentally, and/or mentally demanding; and stressful. It's common for many caregivers to focus on their loved one and completely ignore their own needs, however, taking time for yourself results in better health, increased energy, and reduced pressure.
Caring for yourself may seem like a distant thought to you and an impossible task. To make things easier on you, you can make things easier with accessing and using respite care. Finding additional help to give you a much-needed break isn't necessarily difficult to do; however, there are things you need to remember: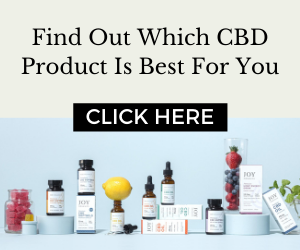 Schedule respite care often:
You can never get enough of a good thing, so plan for regular respite care. Taking frequent respite breaks doesn't mean that you are an irresponsible or selfish caregiver – it means that you understand that you know that you are playing a key role in your loved one's care and that you cannot effectively do this when you are exhausted and/or sick. Even long-term care centers recommend that caregivers feeling under the weather remain at home to avoid passing along any germs to their senior residents. I remember a notice on the front door of my father's care center which read, "If you're sick, please stay away and schedule your visit another day".
Share necessary information:
If you are bringing in a professional/private caregiver to help Mom or Dad and provide you respite, give him/her all the details that he/she will need. Leave a list on your kitchen counter or post it to your refrigerator door where it will be handy and conspicuous. That list can include your contact telephone number; an alternate contact name and phone number for any emergencies; your loved one's medications, dosages, and scheduling instructions; several recommendations of suitable activities for your loved one (based on his/her previous interests and likes/dislikes); and/or food preferences. Your respite worker may also need to know where to find the towels (if bathing Mom/Dad), the vacuum (if cleaning) and/or pots and pans (if cooking).
Have a "Plan B":
For any number of reasons, your respite worker may not be available to be with your aging relative. Professional caregiving companies may not always provide you the same worker from one day to the next (this may lead to increased anxiety and/or resistance from a senior with dementia as he/she will not know an unfamiliar face). Therefore, you can benefit by having one (or several …) back-up plans for respite care. What other respite care providers in your area are available, if needed? What is their lead time required to request and book a worker?
Evaluate your respite care worker:
Although you may not be with him/her all the time, you can still assess his/her skills and performance. My family hired a private care aide to work with my father and I would occasionally make unscheduled visits on some other premise to his care home when she was visiting with him. This way, I could physically watch how she worked with Dad. You could also ask the long-term care staff for their observations; however, their main concern will not be to monitor your private / professional respite care worker. Has your loved one lost his/her ability to speak as a result of Alzheimer's or another dementia? You can gauge his/her mood after a respite care visits. Is he/she more calm or anxious?