Do you care for an elderly family member? If so, you know that sometimes, it's up to you to help them with their personal grooming and hygiene, such as brushing their teeth, bathing, and getting dressed.
However, if your loved one wants to handle these things on their own, you can take steps to help them achieve this level of independence. Keep reading to learn more.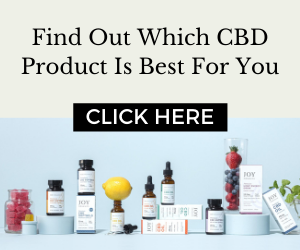 Discuss Proper Hygiene
A lack of personal hygiene is a crucial sign that your senior loved one needs assistance with ADL (activities of daily life). However, for many, getting help from other people with these tasks may feel invasive and, for some, humiliating.  
Make sure you have honest discussions about what your loved one is comfortable receiving help with, which will help relieve their stress while helping you establish trust. Providing care in this way to someone is private and personal. Sometimes, your senior may not want to accept this level of assistance. It's best to discuss these things ahead of time to know what they want help with. Also, if they refuse help with certain tasks, make sure they have the knowledge and tools (such as their favorite shave cream) to handle their hygiene needs.
Follow Their Regular Hygiene Routine
Following your senior loved one's normal routine will help ensure they feel comfortable and more at ease. For example, if they like to bathe or shower in the morning, continue doing this. If they use specific brands or products, make sure they have access to these items.
You should not add to the confusion by changing up their routine. Try to stick to their regular schedule. You should remember that you are in their space. Because of this, take steps to ensure they feel comfortable. Doing this will help you build a better relationship with them, as well.
Help Your Senior Loved One Remain Independent
The amount of involvement you should have with your senior loved one's hygiene-related tasks depends on their abilities and needs. You should take steps to let them stay in control as much as possible.
For example, you may need to help with washing their face, brushing their teeth or dentures, and shaving. Take time to get to know what they really require assistance with. In some situations, they may just need you to lay out what they need for these tasks.
Helpful Bathing Tips for Seniors
Helping your senior loved one bathe, or shower can be somewhat overwhelming if you don't have the right tools or use the right techniques. Because of this, you must get the right items in place.
If your senior parent doesn't have good balance or cannot stand for long amounts of time, you need to take steps to make the bathtub or shower more accessible and safer. Some safety elements you can use to make proper hygiene easier for your senior loved one include:
Bath bench or shower stool

Nonslip adhesives on the shower floor

Grab bars next to toilets and in showers

Handheld shower wand
Changing Bathing or Showering Frequency
Do you know how often your senior loved one should bathe or shower? In most cases, two times per week is plenty, unless they tend to have accidents.
If someone is incontinent, daily baths and showers may be necessary. Be sure to help them stay clean and avoid other issues that may go along with improper showering intervals.  
Helping Your Senior Loved One with Hygiene
Your elderly loved one is a unique person. Because of this, you can't base how you help them on what you read or what other people suggest. You need to get their needs and work with their schedule. By doing this, you will help them feel more independent while ensuring they are properly cared for. Also, by using the tips and techniques here, you can help your senior loved one maintain their sense of dignity while ensuring they are hygienic.