At first, Teresa Jensen ignored the robocall phone messages: "We just suspended your Social Security number because we found some suspicious activity," it said. But with repeated warnings over the course of a day, she decided to call the number provided.
Someone who spoke with an accent answered. "I asked him first: 'Where are you guys located?' And he said the Social Security Administration, and I asked, 'Where in California?' and he just immediately hung up," she told the local New York City ABC News affiliate in June.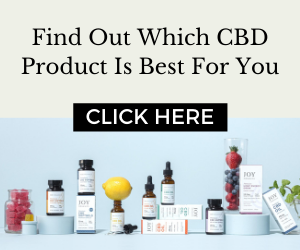 Her initial reaction was right—the calls were a Social Security phone scam that has ensnared tens of thousands of Americans this year.
What are Social Security scam calls?
In the past, phone scammers have imitated IRS agents, but now they're posing as Social Security personnel. And not only is your money at stake but your identity, too.
A 77-year-old Air Force veteran who had recently lost his wife told Boston 25 News in March that he lost $5,000 by providing gift card numbers to the caller on the other line. The trickster convinced him that his Social Security number was being used fraudulently at a bunch of banks, and he'd be arrested if he didn't comply.
He was not alone. More than 76,000 Social Security scam calls were reported to the Federal Trade Commission in the 12-month period ending in April, with losses totaling $19 million. That's an enormous spike since 2017, when only 3,200 people dialed into the FTC about SSA imposter scams, for a total loss of $210,000.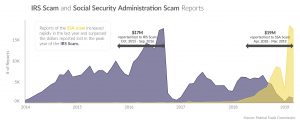 While reports suggest that senior citizens are the main target, everyone is vulnerable. "In many cases, the scammers are calling blindly," said Will Maxson, assistant director, division of marketing practices at the Federal Trade Commission. "We've seen all types of people get conned." Once you acquiesce, "they keep coming back to you, demanding larger and larger sums," he said.
What does a Social Security scam call sound like?
Here's how a Social Security scam call often plays out: You get an official-sounding call from someone who says he's a representative from the Social Security Administration (SSA). You double-check your caller ID, which indeed matches the SSA's number (1-800-772-1213) and reflects the agency's name.
Something is terribly wrong, the scammer says. Your Social Security number has been blocked because it has been linked to a crime (for instance, someone has been arrested and they've been using your Social Security number). Or, the caller might say that someone has seized it to apply for credit cards in your name.
Either way, the caller insists, your Social Security number has been compromised. The only way to get out of this mess is to confirm your number and pay a hefty fee—often, though not always, through the purchase of a gift card— to reactivate your number. The caller may also claim you need to provide your Social Security number to increase your benefits, or your Social Security account will be terminated if you don't provide the necessary information.
All of this is a hoax. Hang up.
Your Social Security benefits are just fine, and the only illegal act that's happening is the phone call. By posing as representatives of an agency whose work isn't well understood by most people, these callers create vaguely plausible scenarios that alarm people into handing over cash or personal information.
Some important things to keep in mind:
The Social Security Administration would never call you to "confirm" your Social Security number.That scenario simply isn't real.
"We do not 'suspend' Social Security numbers, and we would never threaten anyone with arrest for crimes associated with their Social Security number," said Tracy B. Lynge, acting assistant inspector general for external relations for the Social Security Administration, Office of the Inspector General. What's more, it's your bank or your credit monitoring organization that would typically call in the event of suspected identity theft.
The Social Security Administration wouldn't call you in the first place,unless you've already been dealing with them on a personal business matter, such as a benefit claim in which the agency needs more information. "The Social Security Administration won't call out of the blue," Maxson said.
Government agencies, including the Social Security Administration, will never ask for paymentfor any service via gift cards, prepaid debit cards or wire transfers," Lynge added.
Social Security phone number spoofing: How it works
In the past, caller ID was enough to know if you're being scammed. For example, a caller would claim to be a government official, but the number on your screen is from overseas.
But now, there's number spoofing—where scammers replace the number they're calling from with any number that's convenient to their ploy. Unethical marketers might use a number that's similar to yours, so you think it's a neighbor and you pick up. Or, in the case of Social Security scam calls, the caller ID says it's from a Social Security Administration office.
Unfortunately, fraudsters can pull off this trick pretty easily and cheaply, thanks to readily available open-source spoofing software. The spoofing technology can operate over public switched telephone network (PSTN) or voice over internet protocol (VoIP), which is more vulnerable. Some spoofing technologies can manipulate the communications network in such a way that even the phone company operator can't tell what's going on.
While number spoofing can be legal in some cases (for example, when someone from a corporate office calls, but the 800 number is the one on the screen), doing so with the intention to defraud is not, according to the Federal Communication Commission's Truth in Caller ID Act of 2009.
What are the scammers after?
The fraudsters involved in the recent Social Security call scams are typically after your money—a common ploy these days is paying hundreds of dollars in gift cards—or to get your Social Security number and other personal details to steal your identity.
In recent months, said Maxson, they've been demanding that you procure a gift card, fill it up with hundreds of dollars and then provide the number on the back. If you oblige, they'll often call again claiming an additional problem and an additional demand for cash. In some cases, the caller demands that you wire money. But gift cards have proved a far easier way to drain funds from the victim quickly and without a trace.
Sometimes the caller will actually ask for your Social Security number, then use it to nab other information about you and steal your identity. From there, criminal acts—all linked to your account—can erupt, such as creating credit card accounts and racking up huge bills in your name.
Protecting yourself from security fraud: Do's and don'ts
If this happens to you, keep a clear head and do the following.
If you receive a call asking for personal information or money of any sort:
Do hang up. Or, if it's a voicemail message, don't call back.
Do use a reverse phone lookup service. If you get no results from your search, that's a big red flag.
If you've already picked up the phone:
Don't provide your Social Security number, not even the last four digits.
Don't ever give out your bank account or credit card number.
Do ignore any requests by strangers for a gift card.
Do hang up if you think the call you're on is a scam. If you're still convinced that what the caller said is true, call your local authorities to confirm it.
If you believe you've been scammed:
Do call the phone number on the back of the gift card immediately (if, indeed, it was the gift-card-variety phone scam). "The company that operates it—retailers contract companies to run their gift card program—can sometimes stop payment on the card," said Maxson. That's not likely, though, as the money is often drained pretty quickly.
Do call the money transfer company immediately, if money was wired, and ask for the transfer to be reversed. (The request may not be fulfilled, but ask anyway.) Afterward, file a complaint with the company as well as with the FTC.
Do call the SSA's fraud hotline (1-866-269-0271) or report it on the formavailable at the SSA OIG's website.
Do report identity theft to the Federal Trade Commission,who can then provide steps to help you recover from it.
Do document the identity theft and monetary losses with a local police report.
Do monitor your financial records closely to track suspicious activity. You can also check whether your data has been breached here.
As Maxson puts it, scam phone calls have been in business for a long time. This is just the latest iteration. "People find something that clicks, and then a bunch of copycats follow," he said.