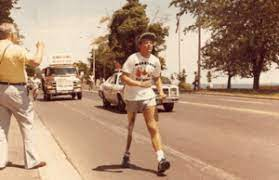 I was 12 years old the summer Terry Fox ran through my hometown of Burlington, Ontario on July 13, 1980. I had heard about him on the news, so I knew who he was, but he definitely wasn't very famous yet. He wasn't that big of a deal yet to me.
My best friend, Carol, called me and said she was going down to City Hall to see Terry Fox run by and could I meet her there?  She really wanted me to come but I was half hearted about it, mainly because I would have had to walk about half an hour.  She really tried to get me to come but, in the end, I decided to stay home, lie on the couch and watch TV.  It was hot and it was summertime, and it seemed strange to go to City Hall and so much further down the same road as my school (I looked up the distance between the school and City Hall- another 650 m or 8 minutes, it seemed way farther when I was 12.)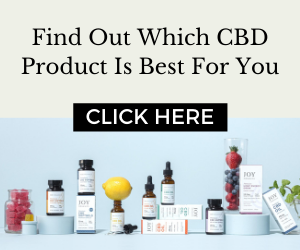 So, Carol went, and I didn't. 
When she got home, she called me and told me how amazing it was and she was absolutely incensed because someone put their hand in the collection bucket, stole a big wad of bills and ran into the crowd!  Right then I regretted not going.  I started following Terrys run daily on the news.  My little two-year-old nephew asked why a one-legged fox was running across Canada and made us all laugh.  The next month my beloved Dad was diagnosed with cancer and passed away exactly 7 months after Terry ran through Burlington. 
I remember my mom and sisters and I were driving when they announced on the radio that Terry Fox had died.  We were all so sad and we all cried listening to people call in from all over the country to talk about him and send condolences, if I remember correctly a staggering amount of money was donated to his cause that day. 
That September I did the first Terry Fox run and have done it almost every year since. Since then, I have also lost my mom to cancer.  I am a Librarian and in every library I have worked in I have moved Terrys books from the cancer section to the section for running because who wants to be labelled because of their cancer diagnosis?  I know only a library geek like me would ever notice, but it makes me feel like I am doing something for Terry.  
I love looking at the books about his run, especially pictures of what he ate at the diners along the way (massive meals of fries, milkshakes, cheeseburgers etc.  it was 1980 and in general I don't think we understood much about nutrition yet)
To me, he was the greatest Canadian of all time, my hero, and the biggest regret of my life was not going to see him when I had the chance. 
Rest in Peace Terry, and God bless you.