After downsizing, do you miss gardening? Well if all you have is a balcony, there's a lot you can  do to make it a beautiful and fun space. Explore your creative gardening side. 
Pots: 
Match by Color – All black can be striking or any other color that blends well with your  architecture.  

Match by Patterns – Mexican Talavera patterns are wildly colorful even in Winter. They  are often available at a garden center or many can be purchased online.  

Everything relating to fish or some theme can be fun to curate too.  
Must Haves:  
Coiling hose if you have a hose bib. It will keep it out of the way.  

Saucers filled with gravel for each pot. This provides some humidity and prevents raining  down below.  

Rolling bases so you can shift plants around for looks or as they need sun or shade.

•

A gallon jug for a balcony with no hose bib for plants with a low water requirement.

•

A turkey baster, yes! If water fills your saucers, suck it out. Standing water can rot your  roots and encourage mosquito larvae.  

A chair or bench so you can sit out there and enjoy it.  
Plants: 
You can use the space for flowering plants but even some edibles work. Citrus  like a kumquat tree or lemons or limes do well in the sun in larger pots. Herbs do  well in smaller pots. 

Annuals let you try out different color schemes. You can buy small pony packs  and stuff a larger pot with a riot of colors. A more conservative approach to color  is limiting to a green and white palette.

Perennials which will be with you longer can include Camellias and Azaleas for  shade or Geraniums, Diamond Frost Euphorbia or Lantana love the sun. 

•

Succulents, Cactus, or Bromeliads are perfect for a balcony with no water  access. They are happy with infrequent watering. 

Don't forget scent. Gardenias and Jasmine are lovely companions at night. 
Other Additions:  
You can tuck in solar lights, wind chimes, garden figures, hummingbird feeders, etc. but  don't become a gnome person! You do not need all of them or too many. Try some of  these at various times to see what works best. Sometimes wind chimes can drive  neighbors crazy. Sometimes no hummingbirds show up. Figures and solar lights usually  please all. You can even have a small garden fountain for a relaxing site and sound and  you don't even need an electrical outlet. You can use a small solar-powered fountain  that floats in a large closed pot. Search for "small solar fountain" online.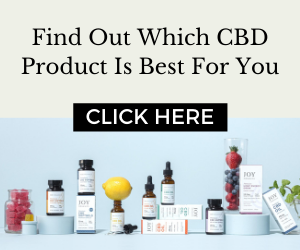 Increasing Your Space: 
Make the most of your space by incorporating shelving, flower boxes, or hanging  baskets. You are not limited by your rectangle of paving. You can go up or out as long  as you do it safely. Shelves provide room for quite a few smaller pots and planters.  Most are metal and collapsible.  
Think of this as a gardening adventure with no more back-breaking turning of soil. Just have fun  with your limited space and your creativity.