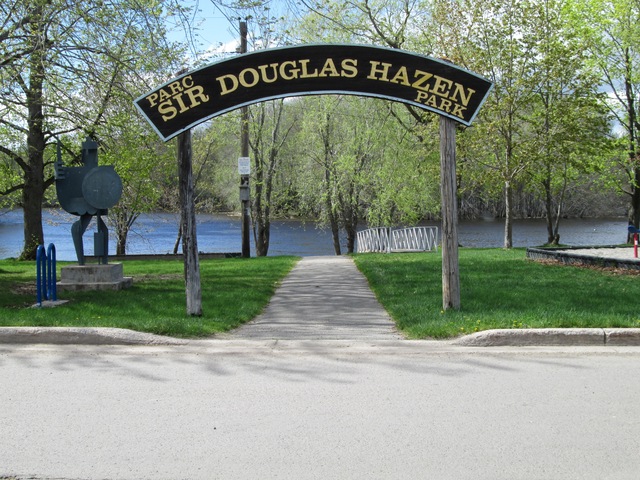 When I was first introduced to Peter, he wasn't interested in receiving help from others let alone me, a stranger. His daughter was surprised he let me through the front door for my first shift. Peter was comfortable in his modest, three-bedroom bungalow on a quiet street where he'd lived for over 40 years – 25 of those years as a widower. I tried unsuccessfully to connect with him many times. I'm glad I didn't give up.
 "You see those three guys out there?", Peter said to me. I nodded. "They went to that truck over there and then over to the pick-up and put something in the back." I was stunned. "There's a fourth guy who went up the road. I can't see him anymore."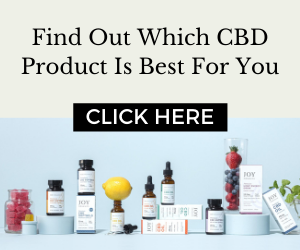 Peter was 94 years old that summer and had difficulty with his memory. According to the literature, he wasn't supposed to be able to track, retain and recall information like the movements of construction workers on his street getting ready to barbeque lunch on the tailgate of their pick-up truck.
As a Personal Support Worker hired by his daughter the previous fall, I prepared Peter's meals, ensured he wore clean clothes and helped him steady himself during his afternoon walks. These are important, necessary tasks, but there is more to life. Research offered little information about connecting with those who struggled with memory, so I trusted my instincts and attempted to build a rapport with Peter.
Still looking out his living room window, he watched as a car wound its way down the hill and passed the house. "437 … that's Reid," Peter says. 
"How do you know?" I asked. 
"His license – 437. That's Reid," Peter repeated.
"Mr. Reid up the hill," I confirmed. 
"Yeah," Peter said as he watched the car disappear down the street.
Again, I'm taken aback.  
Peter and I had spent three days a week together for close to a year when he shared these thoughts with me one morning. We enjoyed going for walks or a drive along the river stopping at a local farmer's market for green beans and the homemade cookies he liked. We knew each other well, but he'd never opened up like this before.
A former soldier in the Canadian army, one of Peter's responsibilities was to clean and repair various types of guns. Putting together a gun's moving parts required accuracy and the ability to track parts and part numbers. These skills also helped Peter stay connected to the activities happening outside his house, like following the movements of construction workers and the comings and goings of his neighbours through their car license plate numbers.
Peter had found ways to successfully manage his memory loss. He soldiered on. He wasn't a quitter, and he wasn't disappearing as the literature suggested. His genuine appreciation of the efforts of others also reflected the values of a soldier. Dinner was at 12 noon, sharp! I knew this and did my best to get him a hot meal on time, but when I fell short, he would appear in the kitchen doorway, "Can I help you?" he'd say. It always made my heart melt.
Peter often used humour to direct attention away from the harsh realities of his memory loss – when he didn't know who he was with, where he was going or why he was there. He could find humour just about anywhere, in just about anything.
"Those two guys are still standing there," Peter said as we drove on a summer day around a bend in the road past the life size figures of two sentries standing outside a building at Hazen Park in Oromocto, New Brunswick where Peter lived. I smiled back at him and enjoyed the feeling of being young again wondering if he was mistaking me for his daughter.
Later, we sat on a park bench over-looking the St. John River drinking lemonade. Waves left by the big boats often unsettled beginners on their stand-up paddle boards sending them sideways with outstretched arms, often shrieking as they fell into the cold water with a splash. This caused Peter to let out a good-natured laugh.
At the far end of the park was a boat launch where seagulls gathered. We took crusts of bread we'd saved and feed them from the car as we were leaving.
"They're not seagulls because there's no sea around here" he explained, "They're just gulls." Ha!
At home, a small toy appeared one day on a table where Peter was putting together a jigsaw puzzle. It was a plastic character of a cat with arms stretched out standing on a round base. When shaken, the cat said, "AH HA!" in a menacing voice. It didn't take long for Peter to figure out that tapping the table lightly produced the same result taking me completely by surprise and leaving him roaring with laughter.
Perhaps humour was how Peter coped with the harsh realities he faced as a soldier. Lifting the spirits of his fellow soldiers, bringing them together as a group and directing attention away from stress allowed work to continue. Was it possible Peter was experienced at living in the moment and making the most of it?
Just as significant were the efforts of others in helping Peter feel comfortable in his community. Peter's roots ran deep. Many had known him for many years. They saw beyond the memory loss to the quiet, unassuming man he was. They knew how he liked to contribute and noticed what he could no longer do.
To those in the bingo hall, feelings were more important than the disruption and delays of repeating bingo calls to him. Sometimes Peter would ham it up at the front of the room after claiming a bingo prize – chocolate because the organizers knew he liked it.
He brought soda pop with him every Saturday night when he went to play cards at the neighbours across the street. Having Peter there was more important than following the rules of the game.
Once at a fast-food drive thru, I asked three times for ice to be added to his coffee to cool it down so he could drink it. Each time, I received a genuine smile followed by "Oh, sure" despite the line up of cars behind us that also waited patiently.
Support was also found in strangers when we went to the new splash pad in Fredericton on opening day. Room was made for him on a bench so he could sit and watch the kids play in water that sprayed from every direction. He particularly liked the big, blue bucket that would tip and pour cool water onto screaming children waiting anxiously below.
Peter belonged.
A supportive community brought him another benefit.
Peter looked forward to carpet bowling two mornings a week. He was always ready at the door with his shoes and coat on half an hour before his ride was due. Memory loss can make the passing of time difficult to grasp, but carpet bowling helped Peter orientate himself to the day, time and what was going on around him. It was an anchor when he was no longer able to read clocks and calendars.
It was heartbreaking when Peter could no longer understand the danger in things like slipping on the ice in winter, a risk that sent many to nursing homes. He was unable look into the future and consider the consequences of his actions – one of the symptoms of memory loss at an advanced age. He stepped onto his ice-covered driveway and brought in the empty trash can from the curb because it needed to be done. Peter didn't wait for someone else to do it. When I tried to offer alternatives, he brushed them aside with palms up and a big, warm grin on his face. This was his choice and I respected it. I didn't want him to think I had ignored the initiative he took and was asking him to be a lesser person. 
As often happens with memory loss, Peter repeated what was on his mind. He frequently commented on the Canadian flag proudly flying at the top of a flagpole in his backyard. "My flag's flapping straight out." Or "My flag's not even moving." Sometimes he shared a comment about the flag every couple of minutes all afternoon.
At first, I thought I was going to lose my mind listening to him repeat the same sentence every few minutes until I realized Peter wasn't making an observation, he was pleased to tell me about his flag.
I started focusing more on the feeling in Peter's voice when he talked about his flag than on the words he was saying. Instead of remaining silent, I engaged him and replied, "It certainly is." Or "Well, look at that." In time, the importance of my own words began to fade and Peter and I began to relate to each other on a different level.
The flag was important to Peter, but why?
Yes, he'd served in the army and it would therefore make sense that he was proud of his Canadian flag, but he wasn't commenting on the flag itself, he was telling me what his flag was doing.
It was one day when he was standing at the window looking outside at his flag and I was clearing away dinner dishes from the table that Peter trusted me enough to tell me its significance. "My neighbour's glad I put that flag up because she can see the weather everyday, just by looking out her window at it."
The neighbour Peter was referring to lived across the street. The same neighbours he played cards with every Saturday evening. An appreciation for his flag was likely mentioned during the visits and because his neighbours were important to him, Peter remembered these words when other words failed him. It made him feel good.
The flag became an important resource for me too. When Peter was having a bad day, I would comment on the flag: "not even moving" or "flapping straight out" and it would cheer him up.
As his memory loss progressed, Peter might not have remembered that his neighbour could see the weather when she looked out at his flag, but he did know the flag was important to him.  Any mention of the flag always made him feel better.
Peter adapted to memory loss by effectively navigating difficult situations which helped him maintain his self confidence and insulated him from stigma. With the support of his community, he continued to focus on aspects of his life that were important to him: independence, good friends and neighbours, community and laughter.
To remain independent, Peter needed to be able to trust those around him to offer support when he needed it. His friends, neighbours and community needed to be able to trust that Peter was in many ways still the same person he had always been despite the changes they saw in him.
Feelings of stress, anxiety and frustration set in at times when life became more difficult for Peter to navigate. These were lessened with kindness and diminished further when he was treated with respect. Following the lead of Peter's friends and neighbours, I made it my goal to earn Peter's trust and provide him with a safe place to turn to as his condition progressed.
The skills Peter developed over the years assisted him in moving forward and navigating his way through memory loss with dignity and grace. Few of us will be that fortunate, but skills are only half of what's needed. Equally important is letting someone know they belong because when people can trust those around them, they often feel more comfortable figuring out how to adapt and do things differently on their own. There is a lesson we can learn from Peter's friends and neighbours and from Peter's acceptance of his fate. Simply put, we would all benefit from slowing down a little, noticing when help is wanted, needed, and when to offer our support.
Peter was admitted to a nursing home four months after we watched the comings and goings from his living room window. His daughter was exhausted after several years of caring for her father and overseeing the maintenance of the home which was a 45-minute drive away.  She cleaned, shopped, paid bills, did laundry, arranged yard maintenance and took Peter to medical appointments. Limited options for home care left her few alternatives.
Working with Peter was a unique experience. There were moments I felt like his friend when he played a joke on me, times I felt like family finding meaningful ways to pass the time together and other times when, as his personal support worker, I monitored food intake and skin integrity. I learned through Peter the strength and resilience of a person who is faced with adversity. While it was difficult to struggle with the changes in his life, he came to terms with them and in time was able to accept support and trust. Few jobs offer the opportunities for growth I found in my work with Peter and fond memories that still make me smile. And, like Peter, I like to believe that I, too, can soldier on.