Since Covid-19 started in February 2020, the elder population has been the center of attention. The senior care industry is one of the winners in a tough year like 2020. This industry has experienced significant growth due to high demand for services.
Senior care businesses like home care agencies, assisted living, and nursing homes have relied on traditional marketing for so long. Now, due to Covid19, this industry has been forced to take digital marketing as a channel to acquire clients and hire staff.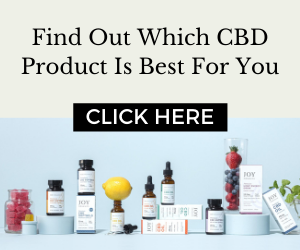 Home care agencies have experienced a huge increase in demand for services while senior living facilities needed to reinforce the trust of families in order to maintain their residents in the facilities. In addition, senior care companies have had a difficult time hiring staff to fulfill the demand for services.I have seen a huge increase in the demand for digital marketing services.
As a SEO professional, I know that content helps you to boost SEO, trust, and engage with potential clients and talent.
It is also important to keep in mind that content marketing has to be tailored to the persona that we want to reach. Based on my experience, one of the best content formats to use for this industry are visuals such as infographics.
In order to learn more about how to use infographics to boost SEO, reinforce authority, and trust. I decided to have a conversation with an infographic expert, Brian Wallace. 
Brian's company, Nowsourcing has worked with many of the Fortune 500 companies. He has also created infographics for several senior care companies. Brian Wallace is well known for being featured in major media such as Forbes, Mashable, New York Times, and other reputable sources.
Here is my chat with Brian:
Karina:Why do you think infographics are important and how the senior care industry can leverage the power of an infographic?
Brian:The senior care industry has been notoriously slow to adapt in the digital marketing space. It had largely been an insular market where a lot of business was handled through relationships, handshake deals, and insider conferences.  Over the last few years, however, there have been a number of factors that have been impacting the industry.  A lot of this can be attributed to the changing of the guard, giving way to a younger generation that are more willing and interested to invest time and money into digital presence, websites, paid ads, online reviews, and servicing families digitally.  There have also been a number of acquisitions by various companies in the nursing home industry.  
Then, COVID changed the game.  You may recall that some of the first COVID cases in the USA started in nursing homes based in Seattle.  Once this pattern started to emerge, nursing homes throughout the nation had to deal with potential and actual negative press, and their digital footprint was more important than ever.  Many families were restricted in their visits to nursing homes – both to evaluate and visit their loved ones – so the internet became the main way that many people would choose the nursing home to best fit their needs.
Now that the nursing home industry has firmly established a stated need for a better web presence, the table has been set for rich visual media, hence an unprecedented need for infographics to tell their stories.  In the 14.5 years we have been in business, we have never been this busy serving the overall healthcare industry but especially in the nursing home space.
Karina: What are the key elements of an infographic in order to boost SEO ( acquire links, get more shares and engage) with the families looking for senior care services?
Brian:I find that most people start over explaining their products and services, often using complicated language.  In short, people start talking about themselves in the middle of the conversation before properly explaining things simply.  Our process in making infographics is to make our client's ideas simple, visual, and influential.  
Simple is not easy – it is more knowing what not to say first while effectively organizing what to say.  
Visual is an important step not to follow the crowd with ineffective templates.  If you are trying to get permission beyond a few seconds of a potential site visitor, it should stand out in a visual way – infusing entertainment and education – edutainment – with positive emotion, storytelling, and relevant data points that your audience will find interesting.
Influential tends to be a misunderstood word.  Influencers sometimes get a bad rap, especially when looking at disaster projects like the Fyre Festival.  True influence, however, is having good people with talent helping other good people achieve something great together.  People need to understand that relationships with media matter a great deal – life and business is not transactional and many people don't want to be pitched.
When you combine all of these ingredients together, you have a truly effective piece of content that you're bringing to the right people.  This brings an unprecedented amount of links, social shares, press, and long-lasting SEO.  Infographics are good for SEO because what we're doing is very much in the spirit of what Google recommends in terms of making high quality content that gives users the information that they are looking for.  People naturally want to link to them and this drives your overall Domain Authority up.  Make it easy for people to link to your resource with an embed code and don't forget to include the text and links from the infographic on either a blog post or landing page where the infographic lives.
Karina: In your opinion, there is a specific type of infographic that is better for the senior care industry and why?
Brian:I find that a lot of design is subjective.  Beauty is in the eye of the beholder.  That being said, there are many examples of bad design out there (laughs).
The majority of work we have done in the industry falls into 3 main categories: photography based, typography based, and illustration based.  Regardless of how they are designed, we still follow the same framework of simple, visual, and influential. 
A few recent pieces of work that we have been developing that have been particularly effective in media are a story on how caring and tech are important to the industry.  This piece was featured on the LinkedIn news desk, and a number of industry publications.
Another piece of interest is on how the future of nursing homes will be built, which we are just getting started getting the word out to the world.  Lastly, a piece about nursing home cleanliness has been well received in the media.
I completely agree with Brian because I had experienced creating infographics that educate people. 
I remember I created an infographic for a home care agency that became viral. It was about "pet therapy for Seniors" A big company found the infographic and they got inspired. They asked me to help them to create a new one and they brought big brands as sponsors. As a result, the new infographic acquired hundreds of natural links, and it was translated in different languages including Italian. It was a big win for my client brand and it boosted the SEO enormously. My client acquired a Google's Answer Box, hundreds of new keywords related to pet therapy for seniors (one of my client's programs) and tons of organic inquiries for services.
There are many channels that can be used to acquire clients and recruit staff. However, SEO is one of my favorites because it builds up the brand. I love to use infographics since they boost SEO ( authority and trust ). Moreover, seniors and their families need to be educated about different topics. The decision to choose the service that fits their needs is not an easy one. Therefore, creating visual content is key for this industry.